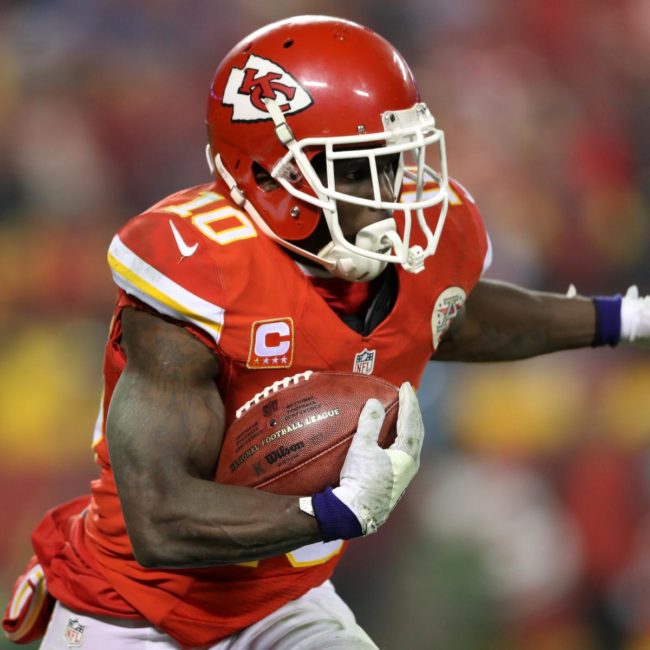 After Sunday's dramatic win over Baltimore Chiefs, WR Tyreek Hill talked to Peter King of NBC and told him the injury he sustained early in the game is "Bad."
The team was calling it a heel injury when Hill was looked at during the half but ended up returning to the game, dragging in eight receptions for 139 yards. Even games where Hill is hobbled he has produced which could explain his 1,258 yards on 74 receptions through this week.
While having Travis Kelce in the lineup isn't something to overlook the Chiefs can't really afford to have Tyreek Hill miss extended time. With Kareem Hunt out of the picture and Sammy Watkins already banged up the Chiefs could suffer without their explosive offense running with all cogs in place.
The Chiefs brought in Kelvin Benjamin last week who they will look to get involved in the passing game, Chris Conely will also be looked at to step up if Hill misses time.
Spencer Ware was also banged up during the game, getting an X-Ray of his shoulder but should be fine moving forward as the team will look to lean on its running game a bit more with their wideouts hurting.