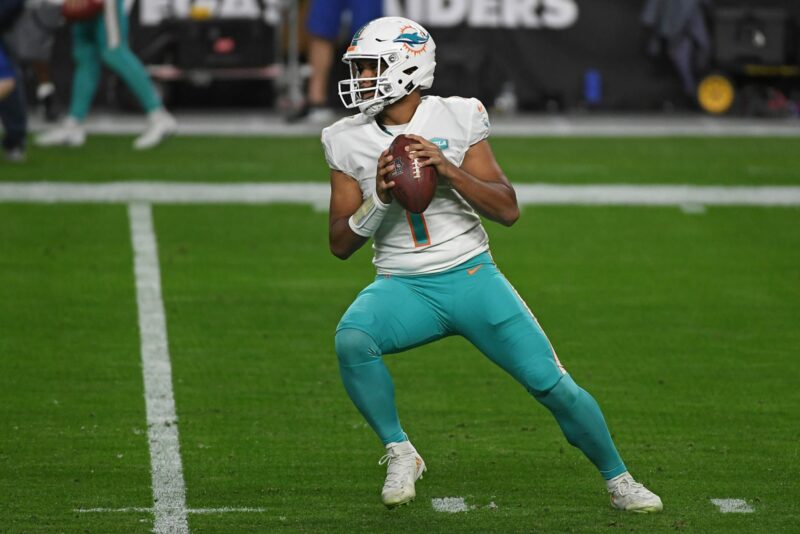 Miami Dolphins quarterback Tua Tagovailoa has cleared concussion protocol after entering over one month ago. This officially marks the end of a rough season where he entered concussion protocol two times, officially suffered two concussions, and likely had a third that he played with in a game against the Cincinnati Bengals. Tagovailoa was ruled out of the 2023 Pro Bowl because he was still in the NFL concussion protocol. The concern for his health in the long term has been a major talking point around the league this season. Moving forward the team will need to be careful with their starting quarterback.
#Dolphins QB Tua Tagovailoa has cleared the NFL's concussion protocol, sources say. He met with several medical professionals in the process. They are confident he'll be 100% when the time comes for football.

— Ian Rapoport (@RapSheet) February 1, 2023
This season with the Miami Dolphins, Tua Tagovailoa completed 259 passes for 3,548 yards, 25 touchdowns, and eight interceptions on 400 attempts. He also rushed the ball 24 times for 70 yards and zero touchdowns. After both Tagovailoa and the team discussed things with the medical personnel, they believe that the starting quarterback will be able to resume football duties with no further risks to his long-term health. The hope is he will be good to go and avoid another major head injury. We here at Def Pen Sports wish him the best in his return to football activities.