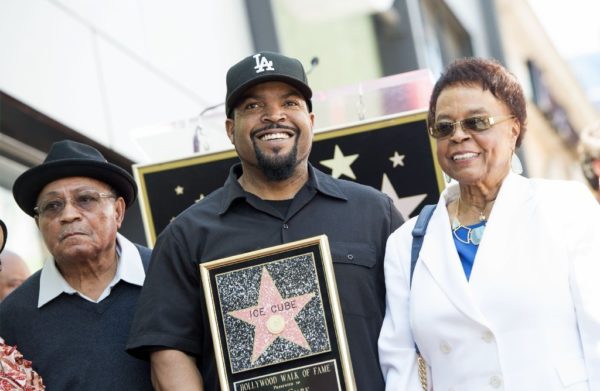 Earlier today, Senior Advisor Katrina Pierson made waves when she tweeted out her appreciation for Ice Cube's help on Donald Trump's newly released, "Platinum Plan."
"Shoutout to Ice Cube for his willingness to step up and work with Trump administration to help develop the Platinum Plan," she tweeted.
Given the entertainment mogul's public criticisms of Trump, the tweet came as a shock to many. However, Pierson doubled down in her praise for the west coast icon.
"Black people criticizing Ice Cube for actually helping Black people is why we haven't had nice things. That changed under the leadership of Donald Trump with a record of results in the community and continued success with four more years and the Platinum Plan," she added.
After being criticized on Twitter for hours, Ice Cube took to Twitter to address the matter. In a short tweet, he seemingly confirmed that he did in fact offer his thoughts on the President's "Platinum Plan" before it was released.
"I put out the Contract With Black America. Both parties contacted me. Dems said we'll address the Contract With Black America after the election. Trump campaign made some adjustments to their plan after talking to us about the Contract With Black America," he tweeted.
"Every side is the dark side for us here in America. They're all the same until something changes for us. They all lie and they all cheat but we can't afford not to negotiate with whoever is in power or our condition in this country will never change," he added.
Ice Cube has not clarified if he will continue with the Trump campaign as we inch closer to election day.