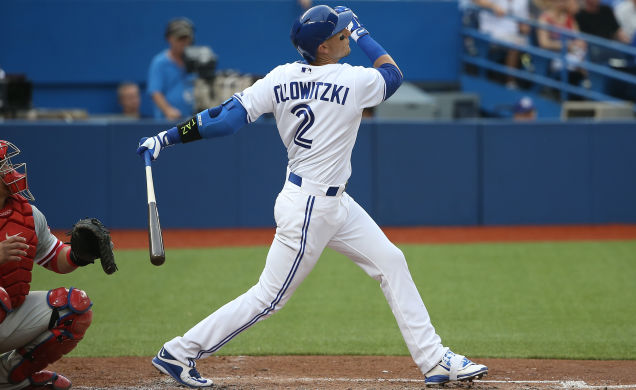 It was a little strange seeing him in a Toronto Blue Jays uniform, but their new shortstop Troy Tulowitzki didn't take long to show why he was such a big time acquisition. The 30 year old, who was traded to Toronto from Colorado a couple of days ago for Jose Reyes, was batting at the very top of the order for the potent Blue Jays' lineup against the Philadelphia Phillies, and had an incredible debut. I would also like to mention that this was the first time in his major league career that he was batting leadoff.
His debut began with an extremely loud ovation from the crowd as he stepped into the box for his first at bat. Then, in just his second at bat in the third inning, Tulowitzki went deep pulling a two run home run into the upper deck in left field off of Phillies' starter Jerome Williams. He finished the game going 3 for 5 with three runs batted in and three runs scored. Behind his lead, the Blue Jays defeated the Phillies 8-2.
Toronto's starter R.A. Dickey was lights out, pitching eight innings, scattering seven hits, and giving up zero earned runs. His record improves to 5-10.
The five time all star is now hitting .305 with 13 home runs and has driven in 56 runs this season.