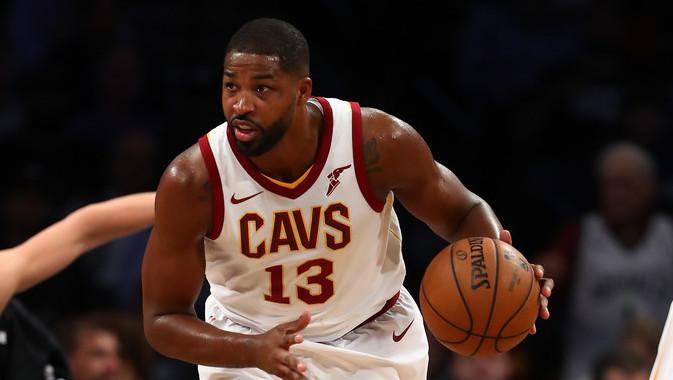 The Cleveland Cavaliers were LeBron James' team. They were the East's best team, and with him gone, they're universally projected to probably miss – but maybe sniff – the playoffs. Tristan Thompson is having none of that.
Tristan Thompson: "We're still 4-time Eastern Conference champions, so until you take us down from that, teams ain't got much to say. Boston, Philly, they ain't got much to say. Boston had homecourt Game 7 and lost. Philly, you guys almost got swept. Toronto – we know that story" pic.twitter.com/gnGqd4mGeM

— Ben Axelrod (@BenAxelrod) September 27, 2018
This confidence from Thompson is a little bit on the inexplicable side. The Cavs with LeBron James are vastly different from the Cavs without him.
The post-LeBron era in Cleveland will be an interesting one. The Cavs shouldn't be good this year. Kevin Love is really good, but that's likely the only player you'd describe as "good." Maybe Cedi Osman falls into that category as well, but it's a little tough to say with how little we've seen of him. They have a bunch of players whom you'd call "fine," or "solid," Thompson included, but outside of Love, Osman and the rookie Collin Sexton, there's honestly little intrigue surrounding this team.