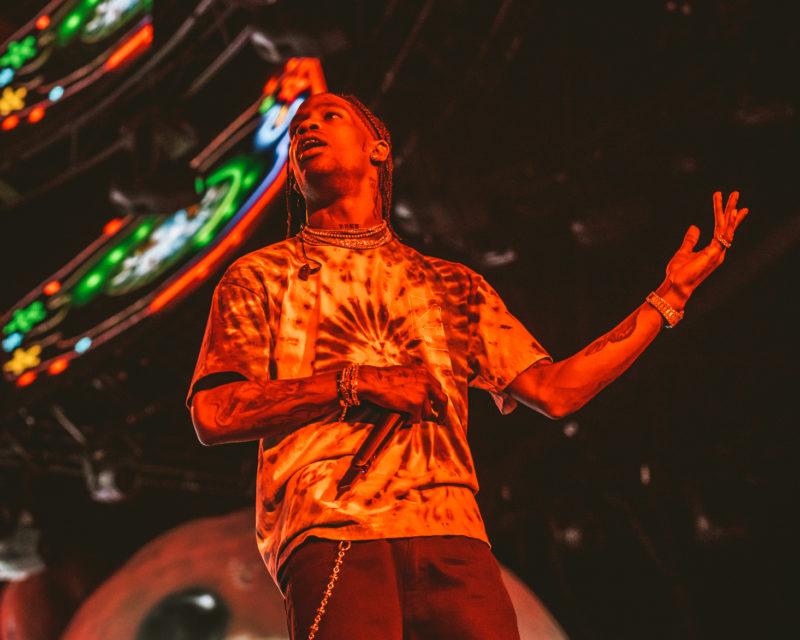 Travis Scott is reportedly working with the United States Conference of Mayors to improve safety standards at concerts across the country. To accomplish their ultimate goal, Scott and the USMC are putting together a group leaders in the technology sector, emergency response field, music industry and public safety officials. Together, the members of this group will create safety report that seeks to ensure the safety of fans, security and staffers. Also, the group will search for new piece of technology that will potentially address a few of the issues presented by large scale events.
Travis Scott's latest effort comes more than a month after he partnered with Live Nation and a number of other entities to host his annual Astroworld Festival in Houston, Texas. The large scale event featured performances of Roddy Ricch, Megan Thee Stallion, Drake and of course, Scott. However, things took a turn for the worse towards the end of the festival's first night. Nearly a dozen people were killed in the chaos that ensued and many more were transported to the hospital to treat non life threatening injuries.
In the aftermath of the mass casualty incident, Scott, Live Nation and others have been hit with upwards of 100 lawsuits totaling more than $2 billion. The Houston native has largely remained out of the spotlight since the event. With that said, he did recently appear in an on-camera interview with Charlamagne The God of The Breakfast Club. As for his music and other endeavors, his latest collaboration with Nike has been pulled, his seltzer has been rolled back and he was recently removed from the Day 'N Vegas lineup.