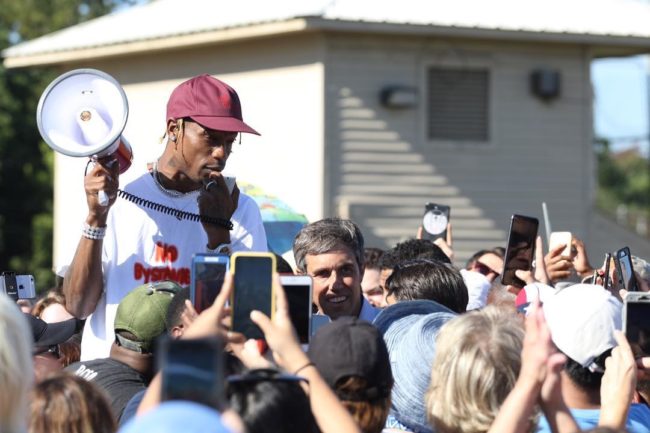 Travis Scott has been criticized heavily for his decision to perform alongside Maroon 5 at this year's Super Bowl halftime show. However, Travis Scott has decided to move forward despite the criticism. In an attempt to make the most of his decision to perform at this year's Super Bowl, he has collaborated with the NFL to donate $500,000 to a charitable organization by the name of Dream Corps. Founded by CNN's Van Jones, the organization seeks to transform the criminal justice system, increase opportunities in the tech world and build an inclusive green economy.
Following the announcement of the donation, Travis Scott issued a statement that read, "I back anyone who takes a stand for what they believe in." He added, "I know being an artist that it's in my power to inspire. So before confirming the Super Bowl Halftime performance, I made sure to partner with the NFL on this important donation." He ended by stating, "I am proud to support Dream Corps and the work they do that will hopefully inspire and promote change."
The news comes just days after the NFL announced its new "Inspire Change" initiative. Alongside the Player's Coalition which formed following national anthem protests in 2016, the NFL has committed $12 million over the next year to community development programs. Furthermore, the league has committed $89 million in total to community development through 2023. League officials indicate that the commitment could rise above $100 million as a result of the league's matching funds program, which encourages team owners to match the donations of players. To put this into perspective, the league's commitment of $89 million is 0.06% of its alleged $14 billion value.