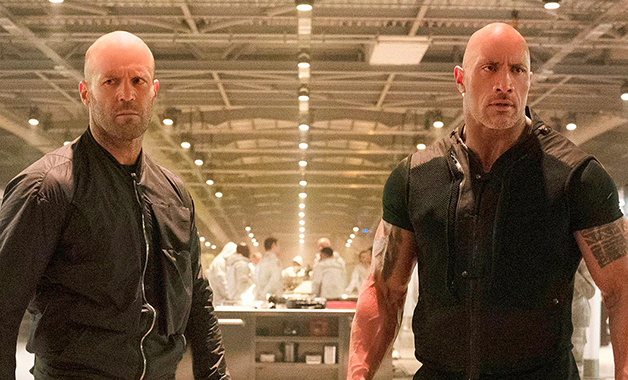 The Rock has been adamant on getting his own Fast & Furious spin-off. Now, it seems we'll get our first-look at the buddy-cop film which will feature Dwayne Johnson & Jason Statham in their Fast & Furious characters 'Hobbs & Saw'.
The trailer has officially dropped.
Along with Statham and The Rock, another major actor and icon made his villainous debut in the film. Idris Elba, who will play the film's 'big bad', seems to be unbreakable and bulletproof? Which may be a problem, even for guys like Statham and the Rock, who are known for kicking ass and taking names.
Check out the trio in Hobbs & Shaw in theatres August 2nd 2019.