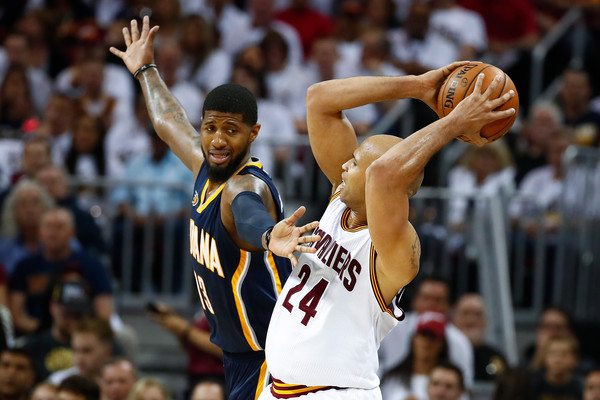 Many were outraged when they saw the minimal return for star forward, Paul George. According to Dave McMenamin of ESPN, teams are blaming Pacers general manager, Kevin Pritchard, for his wariness of sending Paul George to an Eastern Conference rival for the small returns.
A source familiar with the Cavs thinking told ESPN that the Paul George trade to Oklahoma City further solidifies Cleveland as the class of the conference. "The East continues to get worse," the source said. Also, there was a belief by the Cavs that Indiana general manager Kevin Pritchard, when it came down to it, felt more comfortable shipping George to a Western Conference team rather than an East rival — Boston and Cleveland both made countless inquiries — that could continue to stand in the Pacers' way as they start a rebuild.
Victor Oladipo and Domantas Sabonis are young and have plenty of room to grow but there is almost no doubt that the Pacers left some assets on the table by dealing with Oklahoma City. Emotions may have also played a role according to Jeff Goodman of ESPN.
Most of the NBA execs I have talked to since Paul George trade feel that Kevin Pritchard was just too hell-bent on keeping George out of Eastern Conference; made it emotional instead of taking the best offer.
There is really no way know whether it truly was Pritchard's spite or opposing teams protecting themselves from blame but either way, the Pacers could have got more than they got.