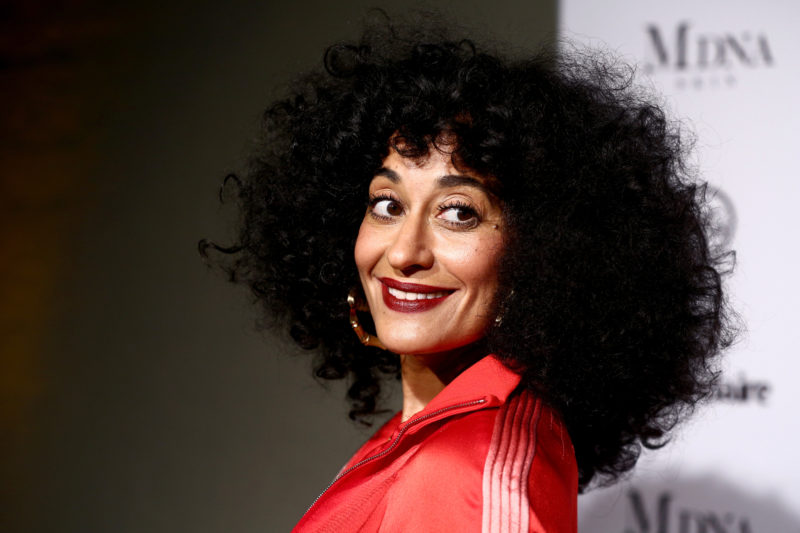 Tracee Ellis Ross will lead MTV's newest animated series, Jodie. The network made the announcement on Thursday as it continues to roll out nostalgic content. Jodie will act as a spin-off of the cult classic, Daria. The original series was a spin-off of Beavis & Butt-Head that aired from 1997 to 2002 led by Tracy Grandstaff. In the new series, Tracee Ellis Ross will voice the lead character, Jodie, a Black woman navigating the post-college world of culture, gender, workplace drama and more.
The Black-ish actress stated, "I am thrilled to bring this project to life with MTV, both as executive producer and by voicing Jodie's character." She added, "Being able to give voice to fresh, feminist and unexplored stories of young women excites me."
MTV President Chris McCarthy added, "This marks another exciting step forward for MTV Studios as we build out a wide new slate based on the rich characters from the history in MTV Animation." McCarthy closed by saying, "It will be a smart, funny workplace comedy full of commentary about everything from gentrification to sex to tech to call-out culture."
Jodie will be the first adult animated sitcom to feature a Black woman lead in nearly two decades. In addition, Tracee Ellis Ross will be guiding the series behind the scenes as an executive producer. There is no projected release date as of yet for this series.