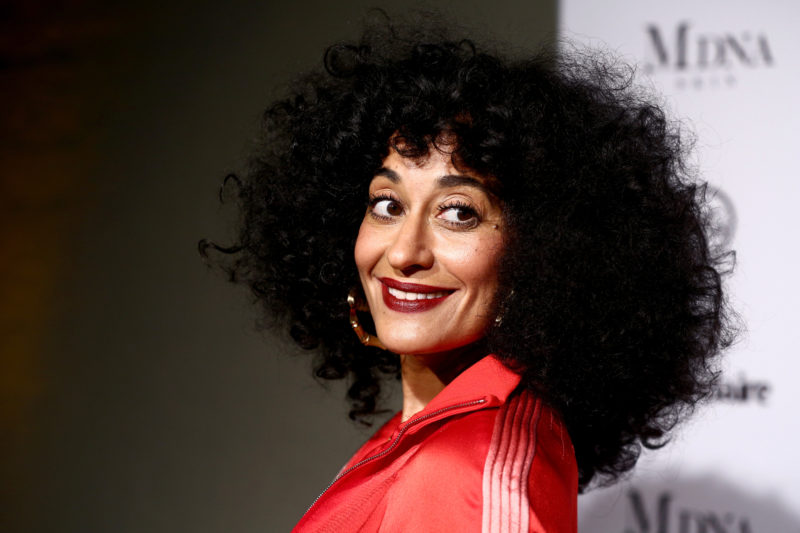 Actress Tracee Ellis Ross and Rep. Ayanna Pressley have joined Color of Change's campaign to support Black-owned beauty businesses. Ross and Pressley participated in the nonprofit organization's "InHAIRtance" event alongside Rep. Leslie Herod, Color Of Change Vice President Arisha Hatch and several others. In partnership with Dove and the National Urban League, the event was created to discuss the CROWN Act, newly passed legislation that banned hair discrimination in the workplace.
"Black hair has been at the center of economic, political, and cultural revolutions. The CROWN Act is an essential policy, safeguarding the existence, dignity, and humanity of Black people," Ross said.
"The CROWN Act would codify nondiscrimination protections so that employers cannot discriminate based on ethnic hairstyles, and it will liberate us to show up as our most authentic selves," Pressley added.
In addition to discussing the CROWN Act, the event also touched on how participants can support Black-owned businesses struggling during the pandemic.
"Black-owned beauty salons are one of the cultural pillars in our community, and part of the engine that fuels economic growth in our communities," Hatch said.
"As more states move to advance The CROWN Act, it is even more important that Black beauty salon owners receive the economic relief they need and deserve to be able to survive the pandemic."
Moving forward, Color of Change will continue to advocate for continued government support of Black-owned businesses struggling during the pandemic.