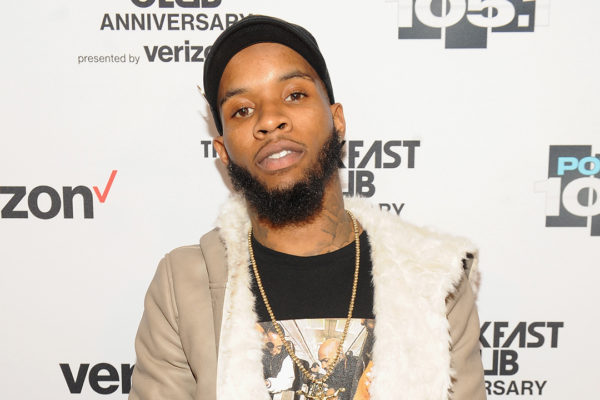 Daystar "Tory Lanez" Peterson has filed a not guilty plea in his legal battle surrounding the shooting of Megan Thee Stallion. Peterson faces a single felony count of assault with a semiautomatic firearm, carrying a loaded gun and having an unregistered firearm in a vehicle.
Peterson's latest plea comes as no surprise. Despite public speculation, he has repeatedly stated that he did not shoot or harm Megan Thee Stallion. In recent weeks, the two have gone back and forth in public. Most recently, she accused Peterson of offering her hush money following the incident.
"[At this point] I'm really scared because this is like right in the middle of all the protesting," the Houston native said during a recent GQ interview.
"Police are just killing everybody for no reason, and I'm thinking, 'I can't believe you even think I want to take some money. Like, you just shot me.'"
Peterson seemingly called her a liar by quote tweeting the article with a baseball cap emoji. His attorney later denied the allegation as well.
If found guilty of all charges, Peterson faces up to 22 years in prison.