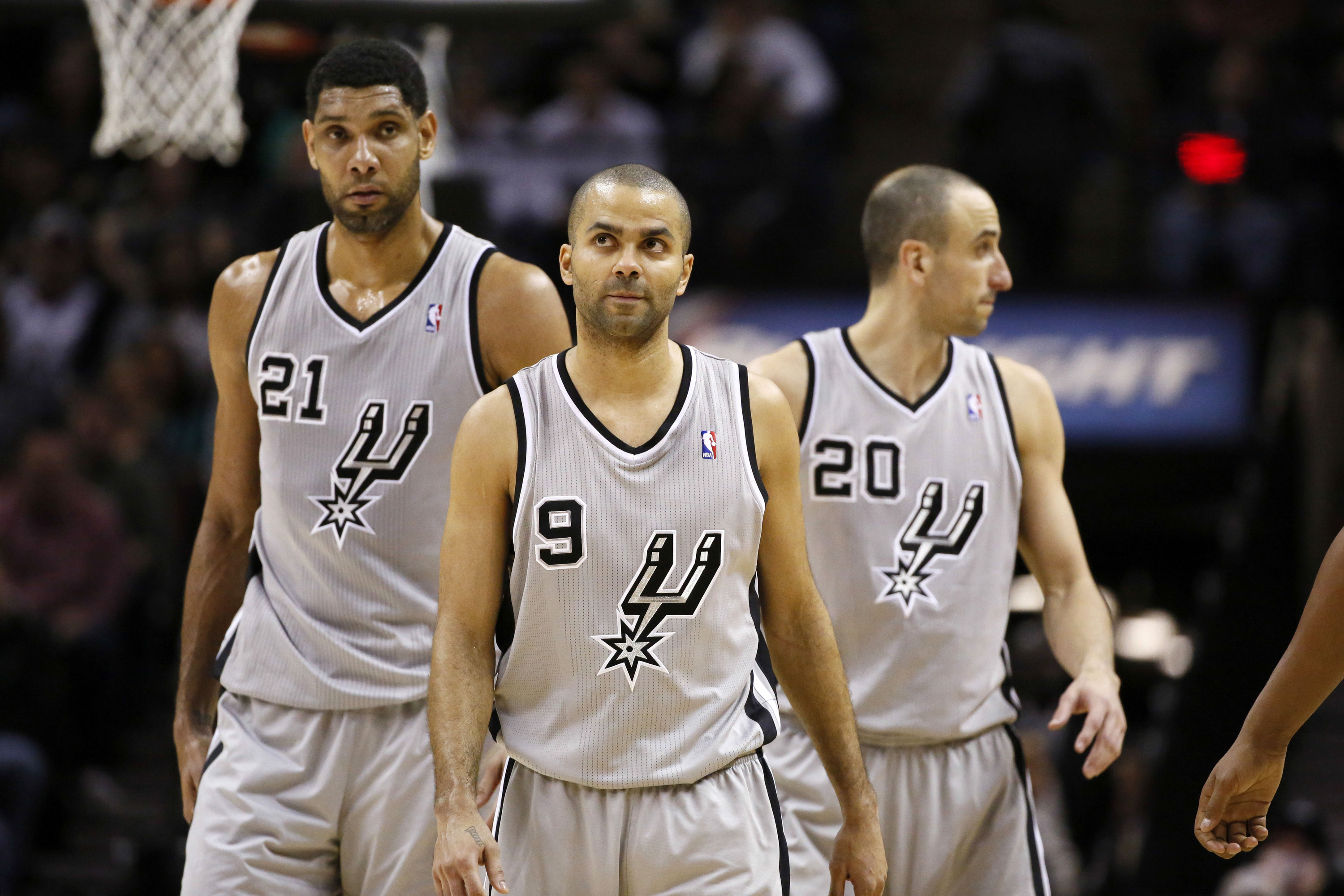 The San Antonio Spurs have had a lot of jersey retirements lately. I guess that is what happens when you have one of the best dynasties the NBA has ever seen. Tim Duncan and Manu Ginobili have had their numbers sent to the rafters, and now Tony Parker will reportedly join them. According to Shams Charania of The Athletic, the Spurs will retire Parker's jersey on November 11 when the teams plays the Memphis Grizzlies.
The San Antonio Spurs will retire Tony Parker's No. 9 jersey on Nov. 11.

— Shams Charania (@ShamsCharania) August 16, 2019
Duncan had his number retired by the Spurs in 2016. Ginobili got the treatment this past March. Now, the third piece to San Antonio's championship core will join his teammates in the rafters of the AT&T Center. Parker spent a glorious 17 seasons in the black and silver and one bizarre year in Charlotte. The six-time All-Star and four-time NBA Champion is one of the most underrated point guards of the mid 2000's, as it goes with stars on the Spurs.
Tony Parker has career averages of 15.5 points and 5.6 assists per game, though his dominance lasted nearly a decade starting in 2004. From 2004 until 2014, Parker averaged 18.4 points and 6.3 assists per game while shooting 50.7% from the floor. He made all of his All-Star games in that period and won an NBA Finals MVP award in 2007.
As one of the most unheralded stars in the NBA, Tony Parker gets the send off he deserves. And as one of the quietest and most powerful dynasties the NBA has ever seen, the core three are immortalized in San Antonio.