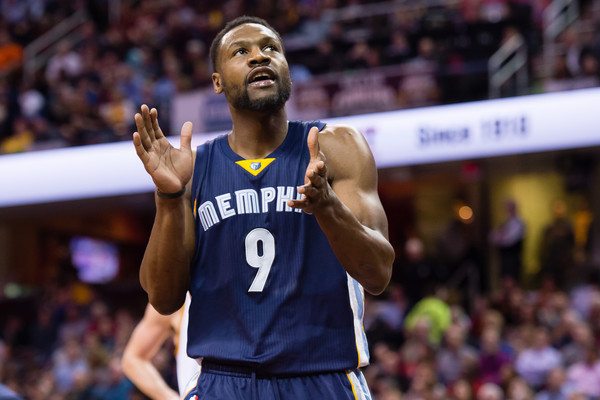 The Grindfather gave the Grizzlies their identity. Since Tony Allen joined the Memphis Grizzlies in 2011 he has been a staple. His ability to be a defensive menace and bring non-stop hustle really mirrored the attributes Memphis fans admire. With the team on the back end of their current form and Allen being a free agent in the offseason, he is no sure thing to be re-signed.
According to Geof Calkins of "The Commercial Appeal", Allen is completely aware of this possibility and is saddened by its potential.
"What I embody for this organization, everything that I embody, it would be almost like a divorce if I go somewhere."

"Even if I don't sign here, I'm going to still live here,"

"I'm thankful, I'm glad that the city embraced me, my hard work and my work ethic. That's what made that connection, that bond, that made me want to call myself a Memphian. You know I'm born in Chicago but I'm a Memphian."
Tony Allen will most likely always be a Grizzly in his heart even if he does not end up in that jersey next season. What he gave to that organization, who has been privy to some awful basketball, will never be forgotten for those in Memphis.