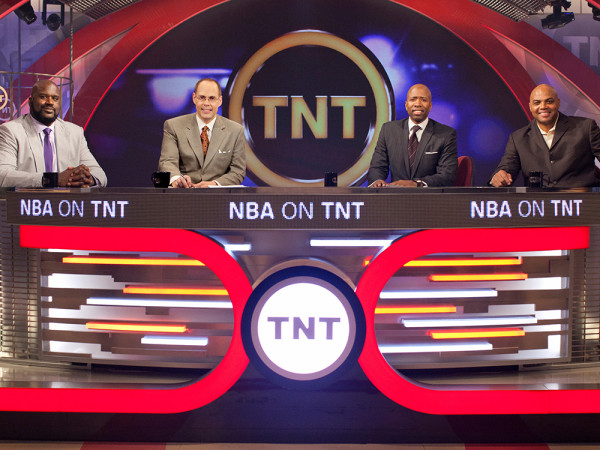 TNT has signed Charles Barkley, Ernie Johnson, Shaquille O'Neal and Kenny Smith to multi-year extensions to continue on Inside the NBA.
I was genuinely starting to get pretty worried that next year would be the final year of Sir Charles on the Inside the NBA panel but fortunately, all of our prayers have been answered and we can be grateful to Turner Sports Broadcasting for extending their contracts. Inside the NBA is arguably one of the best studio shows for basketball and sports television, and at the moment it will remain on our screens for the next few years, even though Turner won't release information about the lengths of the extensions, according to Sports Illustrated.
The news is for the most part noteworthy given Barkley has told Sports Illustrated repeatedly over the years that he thought it would be a struggle to complete his current contract when it expired in 2016.
Barkley said to SI.com last month.
"Anyone who works past 60 is an idiot (laughs)," "I want to travel the world. Listen, man, if people want to keep working that's fine, but there is going to come an age when you can't do stuff and have fun. So why would I want to keep working until the day I die? You should save your money. Learn to tell your family and friends no. One of the great travesties in sports is 70% of professional athletes go broke. It's a joke and it pisses me off. But I tell all my friends who don't play sports, 'Who wants to work when you are 65 or 70?' Sixty is my magic number. I just turned 52 and I'm not working past 60."
Barkley is in his 16th year on Inside the NBA, O'Neal joined them in 2011, Johnson is in his 26th year, and Smith his 18th. The 2015-2016 NBA Season needs to start as soon as possible, because Thursdays just got real again!