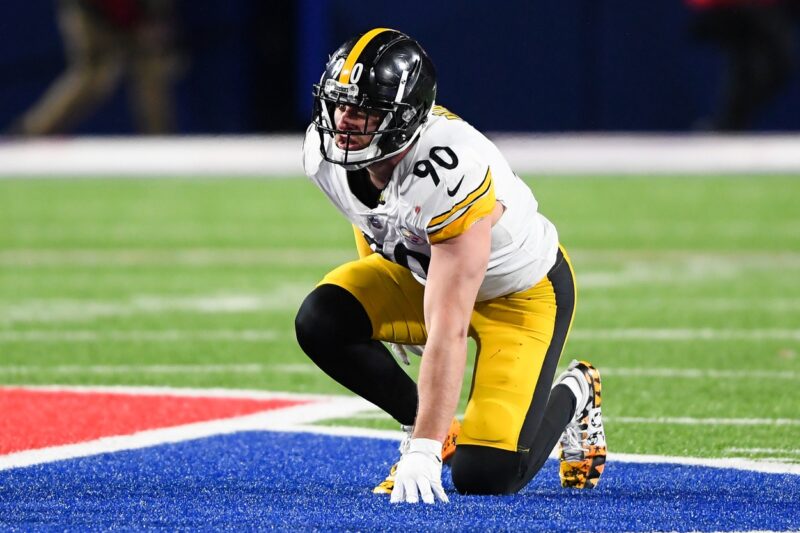 The Pittsburgh Steelers and outside linebacker T.J. Watt have agreed to a four-year extension worth $112 million. This deal includes $80 million guaranteed and makes Watt the highest-paid defensive player in the NFL. The deal will average out to $28.003 million per year. Pittsburgh and Watt had been working on an extension for most of the offseason and wanted to get a deal done. T.J. Watt has established himself as one of the best defensive players in football over the past few seasons and this deal rewards that production.
Sources: The #Steelers and star pass-rusher TJ Watt have a mega-deal. He's going to sign a 4-year extension worth more than $112M — $28.003M average per year — with $80M fully guaranteed at signing. The highest paid defensive player in football. ? ? ?

— Ian Rapoport (@RapSheet) September 9, 2021
Just a few days ago Steelers quarterback Ben Roethlisberger stated he felt the Steelers should pay Watt "whatever he wants". The longtime Pittsburgh quarterback said T.J. Watt was one of the reasons he personally took less money. That is high praise from a quarterback that has played with some amazing Hall of Fame defensive players. Now the deal is complete and the Steelers can focus on trying to win the AFC North.
Ben Roethlisberger on T.J Watt negotiations: "1 of the reasons I took less money was for guys like him to get paid, and he needs to get paid. … T.J. Watt is that guy that should get whatever he wants." #Steelers pic.twitter.com/oSJiMeYBe5

— Christopher Carter (@CarterCritiques) September 8, 2021
This was a deal that Pittsburgh needed to get done this offseason. The championship window for Pittsburgh may only last as long as Roethlisberger is in the league and healthy. Watt anchors the defense and continues to provide the edge the team needs to win games.