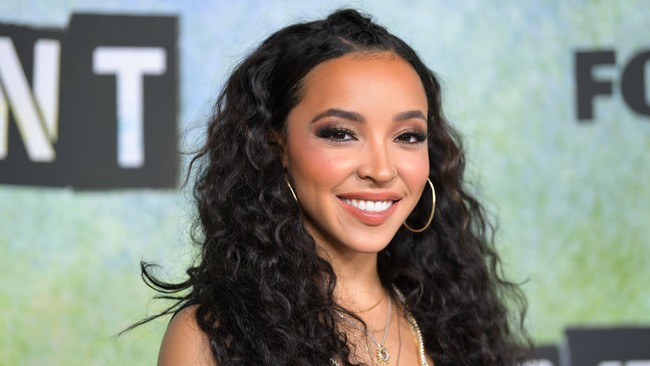 Tinashe announces a North American tour supporting her 2019 release Songs For You. 
Aptly named 'Tour For You' Tinashe heads out, kicking off the tour April 20, 2020, in Detroit. The 19-show tour takes her to multiple major cities across the United States including Chicago, Houston, Los Angeles, and New York City.  Tinashe also has stops across the northern border in Vancouver and Toronto.
Songs For You released November 2019 features 6LACK, Ms. Banks and G-Eazy. It stands as Tinashe's first release as an independent artist.  She has supported the album thus far with a virtual concert, social media giveaways, and creative music videos.
View the tour dates below:
April 20, 2020 – Detroit, MI
April 21, 2020 – Chicago, IL
April 22, 2020 – Pittsburgh, PA
April 23, 2020 – Silver Spring, MD
April 24, 2020 – Boston, MA
April 24, 2020 – Philadelphia, PA
April 26, 2020 – Brooklyn, NY
April 27, 2020 – New York, NY
April 28, 2020 – Toronto, CA
May 09, 2020 – Denver, CO
May 11, 2020 – Houston, TX
May 12, 2020 – Dallas, TX
May 15, 2020 – Pheonix, AZ
May 16, 2020 – Los Angeles, CA
May 17, 2020 – San Diego, CA
May 18, 2020 – Santa Ana, CA
May 19, 2020 – San Francisco, CA
May 22, 2020 – Vancouver, CA
May 23, 2020 – Seattle, WA