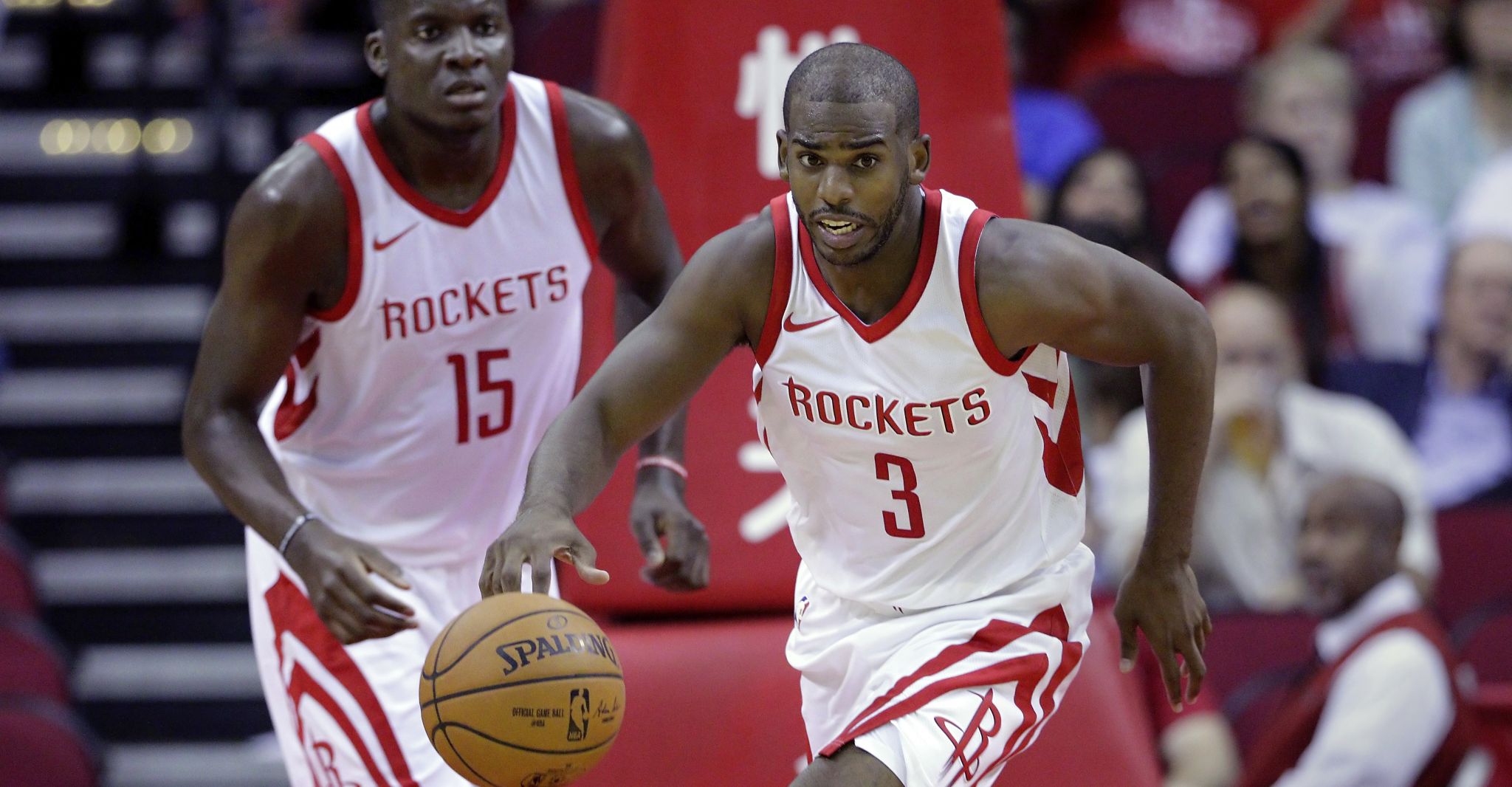 Now that the Houston Rockets' season has come to a close a few weeks sooner than they would have hoped, they will have some franchise-altering decisions to make this offseason.
Two of their top three players are set to hit free agency this summer: point guard Chris Paul and rim-running big man Clint Capela. After piecing together a historic campaign in which they established one of the fiercest offensive juggernauts the NBA has ever seen, new owner Tilman Fertitta likely wants to bring back as similar a roster as possible. According to Lanie Fritz of KPRC2, that starts with signing both his key cogs in Paul and Capela:
"Gotta sign Chris, want to keep Clint."- Tilman Fertitta

— Lainie Fritz (@KPRC2Lainie) May 29, 2018
On the surface based on Fertitta's comments, it's fair to infer that he wants as few roster alterations as possible compared to the massive overhaul they underwent last summer. They went out and swung a blockbuster deal for Chris Paul along with bringing in important rotational pieces such as P.J. Tucker.
Along with Paul and Capela, the contracts of Trevor Ariza, Luc Mbah a Moute, Tarik Black, and Joe Johnson all come off the books as well. It's also important to note that Capela's free agency is of the restricted variety. Teams will surely throw plenty of dollars at him, maybe even a max deal, but Houston will have the ability to match every offer if they wish to.
The Rockets were dealt a devastating blow when Chris Paul suffered a strained hamstring in the final seconds of a pivotal Game 5. The mutual feeling must be had their star floor general not gone down, they would be the ones vying for the Larry O'Brien trophy instead of Golden State.
The Rockets were close this year and had a few things gone their way, things may be completely different. However, they didn't, and that leaves the franchise motivated and eager to come back for another run next season, hopefully with both Chris Paul and Clint Capela still on the roster.