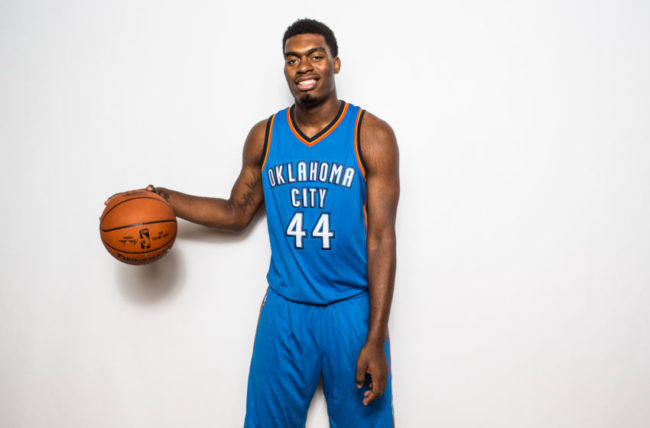 The Oklahoma City Thunder traded center Dakari Johnson to the Orlando Magic on Friday, receiving second-year player Rodney Purvis in the agreement, both teams announced. The Thunder also sent cash considerations to the Magic.
Johnson, who spent his first NBA season playing with Russell Westbrook and Paul George, appeared in 31 games with the team this season. He started in six games when star center Steven Adams was out to injury and held per-game averages of 1.8 points, 1.1 rebounds and 5.2 minutes on the season.
Johnson was drafted by the Thunder organization with the No. 48 overall pick in 2015. The team signed free agent center Nerlens Noel to a contract this month, making the 22-year-old Johnson more expendable. It's unknown whether Johnson will stay with the Magic entering the season or if the team will look to let him go.
Purvis, who joins a Thunder team with hopes of competing for an NBA championship this season, saw action in 16 games with the Magic last year.
Purvis joins a Thunder bench already consisting of Dennis Schroder, Terrance Ferguson, Josh Huestis and Nerlens Noel. He scored six points per game on 33 percent shooting from the floor and 25 percent shooting from 3-point range this past season.