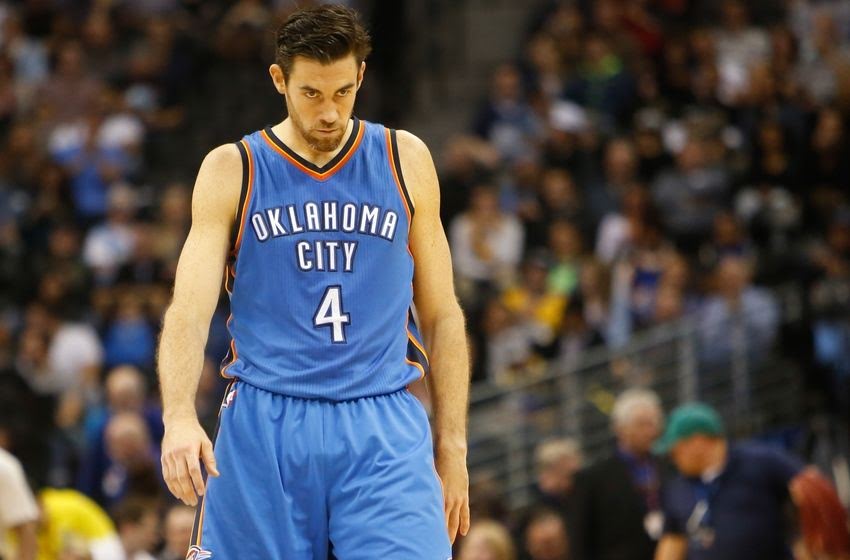 The Oklahoma City Thunder announced Saturday that they will retire Nick Collison's No. 4 jersey, making him the first player in the history of the franchise to have his number retired. The ceremony will take place on March 20 of this year.
Hey Mr. Thunder. We've got news for you. @nbcsnl pic.twitter.com/nVQEmbA1Tl

— OKC THUNDER (@okcthunder) January 12, 2019
The following comes from ESPN:
"I am thrilled that Nick Collison will be the first Thunder player to have their number retired in Oklahoma City," Thunder chairman Clayton I. Bennett said. "He has cemented himself as part of the fabric of this community and our organization by setting an example of commitment, hard work and authenticity. Congratulations, Nick.
Collison, who spent the entirety of his 14-year career with the Thunder (the first four seasons with the Seattle SuperSonics until the team moved to OKC), did not have the typical career trajectory of the sort of player who has his number retired.
Collison never made an All-Star team. He never averaged double digits in the scoring or rebounding columns (though he came close in his fourth season, when he averaged 9.8 points and 9.4 rebounds per game.
Nick Collison was a role player, not a star. He started in more than half the games he appeared in in just two of his 14 seasons.
As of January 13, 2019, Collison ranks sixth in points, fourth in minutes, fifth in rebounds, fourth in assists, fifth in steals and fourth in blocks in Thunder history.