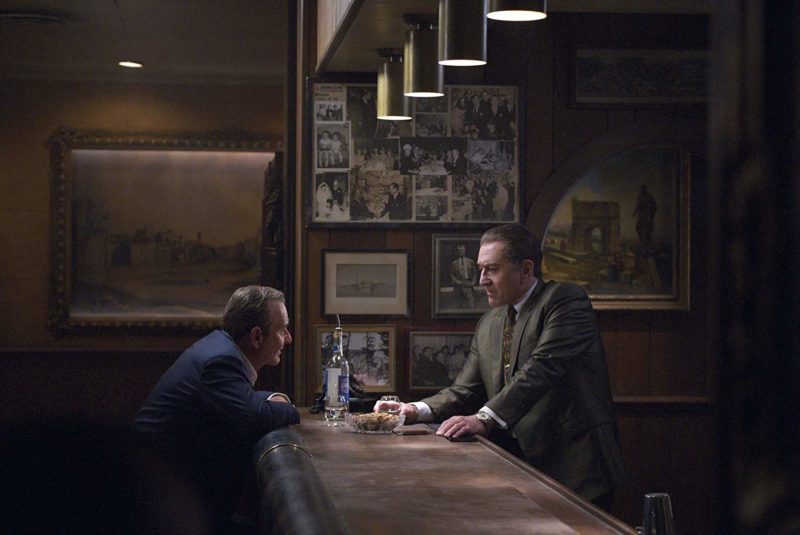 Netflix is really going all out this awards season. Though last year they made a huge push with Roma, that was really their only serious entry at the awards shows. This upcoming year though they've got a number of serious contenders and revealed release dates for most of them on Tuesday.
First up, the film everyone's been wondering about since it was teased back at the Oscars, Martin Scorsese's The Irishman. Starring Robert De Niro and Al Pacino, The Irishman is one of the first non-Marvel, non-Disney films to utilize the new advances in de-aging technology. It'll be launching in theaters on a limited run beginning on November 1st. Then, just shy of four weeks later, on the 27th, it'll be landing on Netflix.
The King, Netflix's next best chance at an Oscar this year, stars Timothée Chalamet as the titular king, England's Henry V. An adaptation of plays in Shakespeare's Henriad, The King tells the story of a young man thrust into power upon his fathers death. Netflix released a trailer on Tuesday, showing off epic, Game of Thrones level production value and set-pieces. The historical epic will hit select theaters on October 11th before landing on Netflix on November 1st.
Perhaps Netflix's two most intriguing releases of the fall will come a few weeks sooner though. On September 27th, The Laundromat will release in theaters, followed by a streaming release on October 18th. Meryl Streep, Gary Oldman, Antonio Banderas, Jeffrey Wright, and
Melissa Rauch, among others star in the film about two lawyers who exploit financial systems across the world and the woman who catches them.
Then, on October 4th, Dolemite is My Name will release on the big screen, hitting Netflix a few weeks later on October 25th. Starring Eddie Murphy, Mike Epps, and Wesley Snipes, Dolemite tells the story of real-life comedian and actor Rudy Ray Moore. Moore was a star of the 1970s Blaxploitation films who became famous playing his kung-fu fighting pimp alter-ego, Dolemite. You can check out the trailer for Dolemite is My Name  right here.
Check below for a full breakdown of Netflix's fall film release schedule:
The Laundromat, US Theatrical: 9/27, Global Streaming: 10/18
Dolemite is My Name, US Theatrical: 10/4, Global Streaming:10/25
The King, US Theatrical: 10/11, Global Streaming: 11/1
The Irishman, US Theatrical: 11/1, Global Streaming: 11/27
Earthquake Bird, US Theatrical: 11/1, Global Streaming: 1/15
Marriage Story, US Theatrical: 11/6, Global Streaming: 12/6
Klaus, US Theatrical: 11/8, Global Streaming: 11/15
I Lose My Body (J'ai Perdu Mon Corps), US Theatrical: 11/15, Global Streaming: 11/29
Atlantics, US Theatrical: 11/15, Global Streaming: 11/29
The Two Popes, US Theatrical: 11/27, Global Streaming: 12/20