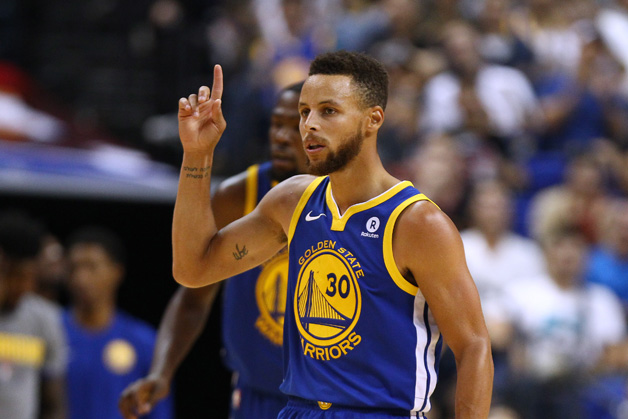 This is the Golden Age of the NBA.
Yeah, it's a bit early to restate the headline in an article. But it needs to be said. Again. And again. This is the Golden Age of the NBA, and if you're not sitting your ass down every evening watching the league pass game of the night, you're denying yourself from enjoying some of the best basketball we'll ever see.
If you're the dude who's boycotting regular season basketball, or even basketball at all, because the Golden State Warriors are too dominant, you don't love basketball. Because Golden State is directly causing teams to build better competition. With breakout players and narratives fueled by online interactions, basketball fans are living in a paradise they might miss if they blink twice.
Over the last three years, the Golden State Warriors have become the preeminent, unstoppable force in the NBA. From beating the undermanned Cleveland Cavaliers in 2015 to losing in seven games against Cleveland in 2016, to gaining Kevin Durant and handily beating Cleveland in five games this past NBA Finals, Golden State has proven themselves as a budding dynasty. One for the ages.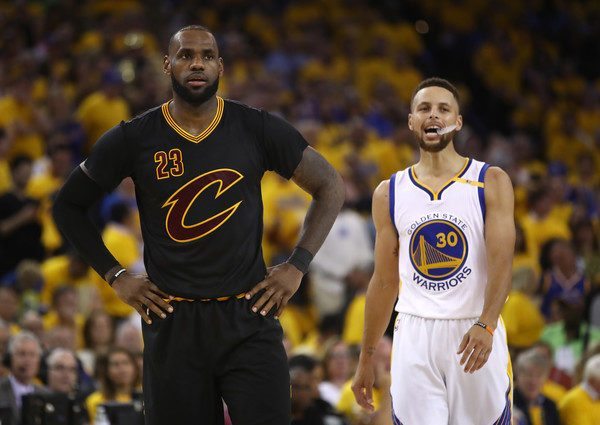 Their dominance has caused a paradigm shift across the entire league; Stephen Curry's ability to seamlessly splash threes off the dribble from deep in coach Steve Kerr's beautiful free-flowing offense has forced an early evolution in the way basketball is played. For decades, overseas basketball has embraced the idea of stretching the floor, unselfish players playing the most efficiently they could. Eventually, mastermind coaches like Mike D'Antoni realized an advantage could be gained.
Since the turn of the century, basketball has slowly changed from a back to the basket game to a game defined by the 3-point basket. Instead of using a deadly sharpshooter as a threat to spread the floor to open up the post for a dominant 4 or 5, just the opposite is being employed. Spreading the floor with multiple sharpshooters opens up lanes to cut in motion offenses, even allowing isolations with bigs on guards coming from a million pick and rolls.
Not every team has realized or yet utilized this newfound style of basketball, but it's slowly trickling into every single winning teams' strategy. Teams have to score consistently from deep to make it deep into the playoffs. Hell, we even have Timofey Mozgov and Dewayne Dedmon taking 3-pointers. It's ludicrous.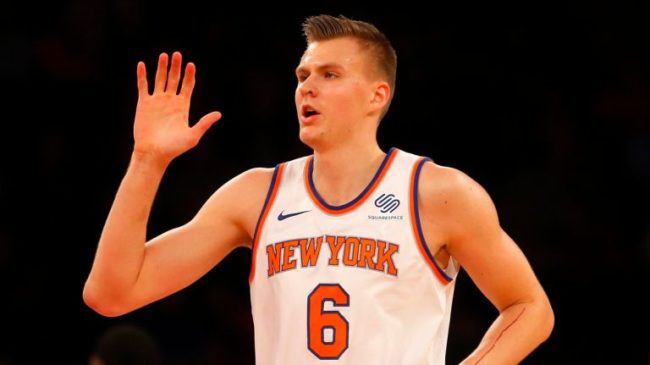 While the NBA adjusts to its new ways and compensates for Golden State's sheer invincibility, the storylines on a nightly basis drive the association forward. Whether it be LeBron James' struggling Cavaliers, Giannis Antetokounmpo's upstart Bucks, James Harden and Chris Paul's Rockets or the Thunder's Big Three… the list goes on and on. NBA teams are compiling stars, assets, even tanking to have a better chance to beat Golden State. Golden State isn't scaring away teams from going after a ring, they're pushing organizations past the luxury tax and their morals to put up a product that can conquer the crown.
Even though we as fans know that nobody, barring injury, is touching Golden State, we can't deny the talent around the association being stocked for the future. Watching Giannis Antetkounmpo, Kristaps Porzingis and Ben Simmons completely dictate the flow of games, winning contests singlehandedly with subpar teams/coaches. Lighting up your Instagram feed with highlight dunks galore, it's simply aesthetically pleasing to consume basketball on a nightly basis. You'd watch the Chicago Bulls lose by 30 to the Philadelphia 76ers if Ben Simmons dropped a 20-point triple-double and Joel Embiid got in Bobby Portis' face, and then subtweeted two eye-ball emojis right after the game.
Individual performances are becoming more important for fans than team play, for better or for worse. Social media has spun a fandom league-wide that feasts on clips of your favorite player dunking or throwing a sick slip pass for a game-winning three. The internet can't get enough of it. Why shouldn't we? Highlights have graced SportsCenter for years, kicking off the Michael Jordan Era all the way until now. But now, we get them as they happen. Instantly. It's a drug, like all them woke tweeters say, pump this content into my veins.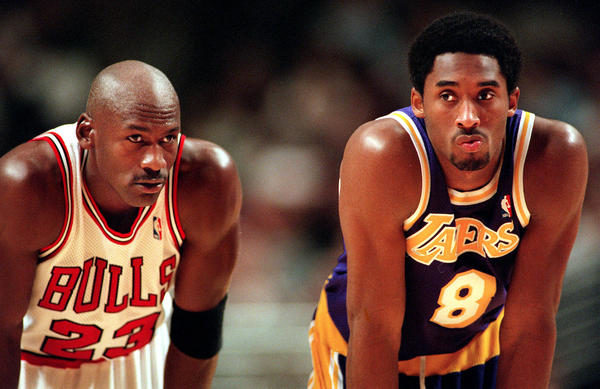 The NBA is 60 odd years old. It's a relatively young professional sport. Compared to Major League Baseball, who's 60th year was 1960, it's extremely young.
In fact, Major League Baseball in 1969 moved back the pitching mound because pitchers were simply too dominant. These were arguably the greatest years in Major League Baseball's history. Black men were finally integrated into the sport. Roger Maris set a record for home runs. Mickey Mantle, Hank Aaron and Willie Mays all graced the outfield as some of the best talents to ever play the game. Yet, from 1945-1965, the New York Yankees won 10 world series championships, at a point winning five in a row. There was a definite competitive imbalance, so much so that MLB pushed pitchers further away from the plate.
Those were the prime years of Major League Baseball. It took over a half-century for the sport to evolve, and it finally did with a style of play and an influx of talent that we may never see again. This was the Golden Age of baseball.
The National Basketball Association is now in the same apex. The dominance of the Golden State Warriors, the group of rising stars and the hunger of organizations and players to be the king of the hill has allowed for what we will forever call…
The Golden Age. No pun intended.