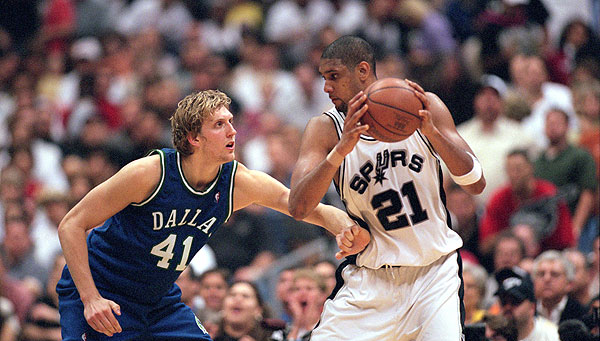 *find 5-10 and honorable mentions here*
4. Michael Jordan, 1993
We all knew Jordan would make the list at some point, it was just a matter of where, and which season. Jordan's 1993 showing is one of the most memorable for Jordan and one of the best by any player in NBA history.
Jordan, fresh off of two championships, two MVPs, and two Finals MVPs, was looking for his next ring. He led the Bulls to a 57-25 record, which at this point, was just adequate. Sure, he averaged 33-7-6-3 on 56 percent true shooting while being one of the best perimeter defenders in the game. However, the incredible bar that Jordan set from his previous five regular seasons seemed to make this regular season look ordinary, even though in most seasons, for most players, it was easily an MVP campaign. It's not robbery to say that Barkley deserved the award this season, but it would be silly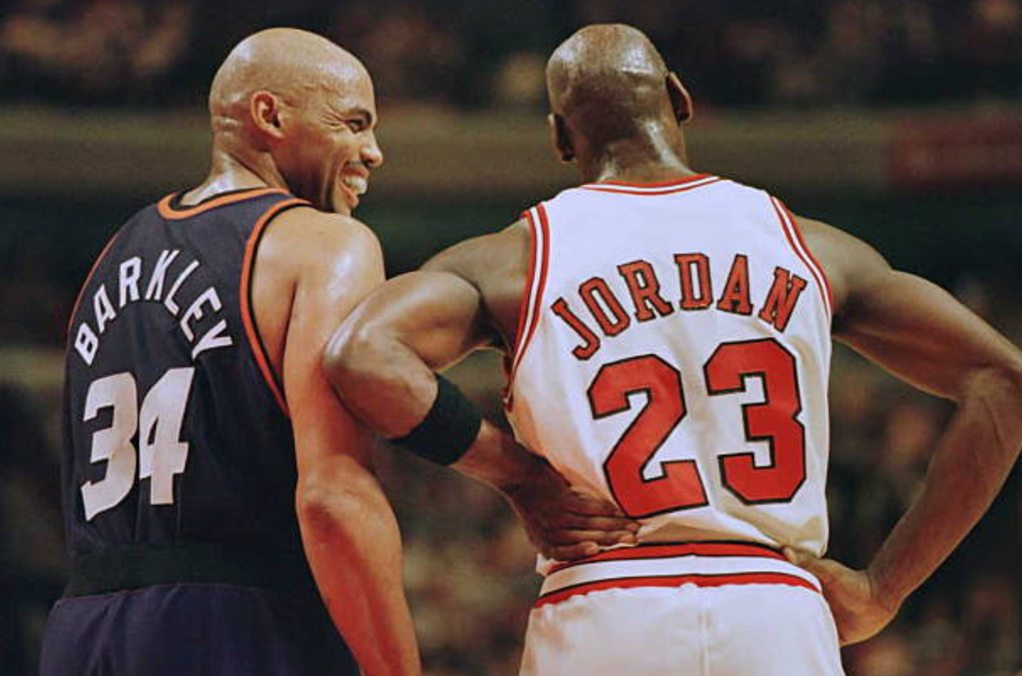 to say it was an easy decision; Especially when you consider that Jordan's immediate offensive help in the form of Pippen who was pretty inefficient averaging 19 points per game on 51 percent true shooting.
It's interesting to note that this was the lowest win total of any of the Bulls' title teams, as all other Jordan lead Bulls teams post 1990 exceeded 60 wins, a mind-blowing feat. The Bulls had just won 61 and 67 games the previous two years respectively, so even a great record of 57-25 wasn't going to sway the voters, regardless of statistical production. It would take a comeback from baseball, and a record-setting regular season to capture their attention once again.
Call it voter fatigue, or wanting to give someone else a chance at the MVP trophy, that's fine. However, what Jordan showed in the 1993 postseason trumped even his insane playoff runs of the past four years. In the first round, Jordan played an average Hawks team, and his victory over them is more impressive than it seems at first glance. Pippen had a terrible offensive series of 15-4-5 on a dreadful 45.7 true shooting percentage and the Bulls didn't have much offense outside of him and Jordan. Wilkins also had a great performance this series, with 30-5-3 on 51 percent true shooting. Jordan lead them out of the first round matchup with ease, sweeping the Hawks 3-0 while dropping 34-7-4-2-2 on a 60 percent true shooting.
In the Eastern Semis, Jordan and the Bulls played the Cleveland Cavaliers, a very underrated team. Sitting at 54-28, the Cavs were a very deep team, with the likes of Mark Price, Craig Ehlo, Brad Duagherty, Larry Nance and Gerald Wilkins, a great wing defender who guarded Jordan for most of the series. Of course, Jordan lit them up anyways with 31-5-5-2 on 56 percent true shooting. Jordan also had a sub-par offensive output in Game 2, making his overall series averages even more impressive.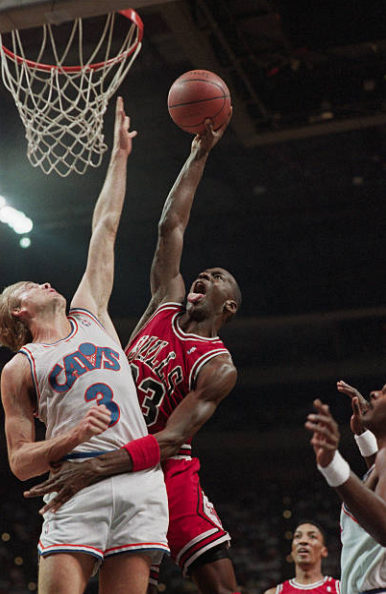 Jordan had a history of torching this Cavs team, as he faced them in the 1988, 1989 and 1992 playoffs as well as in the 1993 playoffs. His career playoff averages against Cleveland were a mind-boggling 36.9 PPG – 5.8 RPG – 6.2 APG – 2.7 SPG on 57.5 percent true shooting. In the 1989 first round, Jordan hit the iconic shot to propel the Bulls to the second round in an elimination Game 5. In the 1993 ECSF, Jordan hit the less famous but just as amazing "Shot part II" in the closeout Game 4, his signature fadeaway over Wilkins.
The 1993 Eastern Conference Finals is one of the more interesting series' of Jordan's playoff career. The 1993 Knicks may have very well been the best Eastern Conference team the Bulls played in any of their championship runs. Boasting a 60-22 record, and an all-time great defensive frontcourt that led them to a league-best 99.7 defensive rating (for reference, the 2017 Spurs had a 103.5 DRtg, good for first in the league), the Knicks had every piece necessary for a championship squad at the time. A great coach, an undisputed superstar, and the grit and toughness associated with the golden era of the NBA.
Instead, the Knicks became yet another 90s team to be on multiple "best teams to never win a title" lists. That can be attributed a lot to Jordan himself, as he and the Bulls eliminated the Knicks a total of five times during Jordan's tenure. The 1993 series marks the closest the Knickerbockers ever got to taking out Jordan, but couldn't quite close the deal. Feeling good going into Chicago with a 2-0, they were limiting Jordan in terms of shooting in Game 3. However, Jordan showed why he was truly the greatest basketball player of all time.
Widely considered the greatest scorer of all time, Jordan wasn't like other high-volume scorers who often have a negative impact on the game when jumpers aren't falling. Jordan didn't score well, but he did just about everything else. In the first 15 minutes of the game alone, Jordan shot just 1/7 FG for 10 points but was still by far the most valuable player on the court. Contributing a staggering eight assists on field goals and one more on a three-point play for Horace Grant, Jordan's contributions on the offensive end were clear, but it was perhaps his defense that resulted in an insurmountable lead with nine minutes remaining in the first half.
Jordan and the Bulls ran their signature backcourt trap defense to near perfection, troubling the Knicks' guards of Starks and Rivers into rushing their offensive sets. Not only did this disrupt the flow of the Knicks' offense, but Jordan's off-ball defense was superb, registering two steals, a block, and causing the Knicks' bigs to miss two FGAs and cause two more turnovers. Jordan's supreme impact that wasn't accounted for on the stat sheet allowed the Bulls' lead to swell to 17 in just 15 minutes, effectively ending the game before it really got started. This would start the comeback for the Bulls who would win four straight to go to their third consecutive Finals.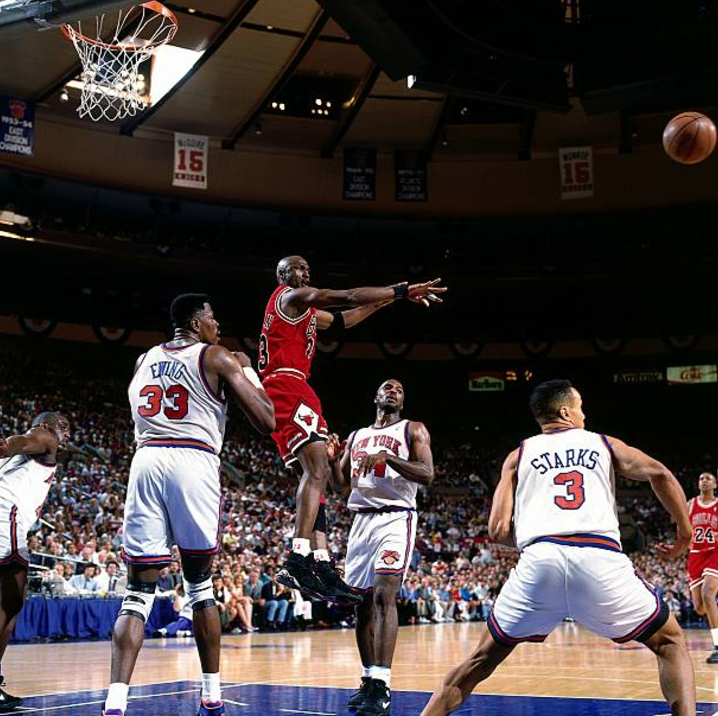 In Game four, however, Jordan wouldn't have an off shooting night. In fact, he would have one of the greatest playoff games in NBA history, absolutely lighting up the Knicks for 54 points on 18/30 FG, while the rest of his team shot just a 48.1 percent true shooting. Keep in mind the final score was 105-95, meaning Jordan scored more than half of the Bulls points to carry them to a victory. The next two games would be more all-around efforts, with Jordan posting 29-10-14 in game 5 and 25-3-9 in game 6 in crucial victories.
In the 1993 Finals, Jordan faced off against the Suns lead by league MVP Charles Barkley. This might've been the best Finals opponent Jordan ever had to match up against, and he accordingly had his greatest Finals performance.
Focusing on just the offensive end to start, Jordan had to carry a very large load, even more so than he was normally expected to do. Pippen, the Bulls second-leading scorer, had 21 ppg on just 46 percent true shooting, mainly due to the fact that he only shot 54% from the charity stripe. This meant that Jordan was forced to create more offense for the Bulls. In the process, his 1993 Finals performance became one of five in history where a player directly (scoring or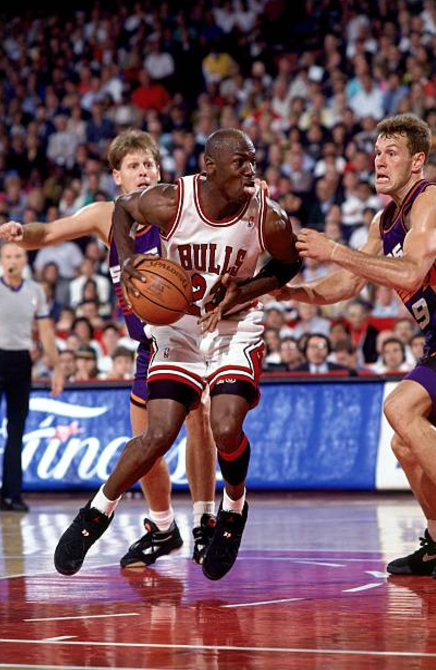 assisting) contributed 50%+ of their team's scoring. Jordan did this a total of three times (also in 1991 and 1997), and LeBron did this three consecutive times from 2015-2017. However, tracking for points generated by assists was not available during Jordan's era, so all assists are being accounted for two points.
Jordan was completely dominant in every game. He scored 40 or more in 4/6 games, and in those he did not, he had games of 33-8-7 in Game 1 and then 35-7-5-5 in Game 6, both on 50% FG. In the two losses, Jordan was still incredible. In the Game 3 loss, he not only dropped 44-9-6-2, but he also locked down Kevin Johnson, who had just two points in the final 22 minutes of the game versus his 23 through the first 41 minutes. The Bulls' bench in a combined 124 minutes of play had a total of 9 points on 33 field goal percentage, while Pippen had 26 points, taking 35 shots. Jordan was ill-equipped to beat the Suns with his teammates' poor performances.
The Bulls in 1993 joined the 1973 Knicks, 1995 Rockets, 1996 Bulls, 1997 Bulls, and 2006 Heat to defeat two 60+ win teams in a title run. Jordan's performance was absolutely incredible against both the Knicks and Suns, with combined averaged in the Conference Finals and Finals of a staggering 36.6 PPG – 7.3 RPG – 6.7 APG – 2.1 SPG on 54.4 true shooting. Jordan's 1993 regular and postseason showed basketball fans what the peak of the greatest player of all time was like, absolutely captivating to watch and masterful on both ends of the floor, with enough style and substance to land it as the fourth greatest season of all time.
3. Tim Duncan, 2003
We arrive at the single greatest season ever by a power forward in NBA history. The consensus out there seems to be that Duncan was never a dominant player in his prime, but his longevity and accomplishments put him up there as one of the greatest. However, anyone around to watch the early 2000's Spurs teams shows just how incredible the big fundamental was in his prime.
It's a tale as old as time: the Spurs are great because of their system. They can swap in and out pieces and still be successful. That's why they've won 50+ games every year for the past two decades… right? While there might be some truth to the aforementioned statements (no disrespect to arguably the greatest coach in the history of basketball), this is a completely shallow way to discredit all that Tim Duncan was asked to do for some pretty poor Spurs teams throughout his career. 2003 exemplifies how well Duncan could carry the offensive and defensive load for a championship team.
Duncan had already won the MVP the previous year, but his 2003 season was even more impressive. With David Robinson on his last legs (he would retire in the 2003 offseason) and a rookie Manu Ginobili as well as a second year Tony Parker, the Spurs lacked any solid help around Duncan. Most people think that since the three aforementioned players were on the team, that Duncan was just another important piece of the Spurs puzzle. However, looking at their production instead of their name value gives us a different idea:
Robinson (age 37): 8.5 PPG, 7.9 APG on 53.1% TS in 26.2 MPG
Parker (age 20): 15.5 PPG, 5.3 APG on 54.2% TS
Ginobili (age 25): 7.6 PPG, 2.0 APG on 55.6% TS in 20.7 MPG
Duncan, on the other hand, posted great averages of 23-13-4 on 56% TS with 2.9 BPG, being by far the best offensive and defensive player on the Spurs (who won 60 games that year.) His regular season was fantastic, but his playoff run exemplified how much Duncan needed to do for the Spurs in order for them to win the championship.
Duncan in the became one of four players to lead a team in 4/5 major statistical categories for an entire championship run. He led the Spurs in points, rebounds, blocks and even assists from the power forward position. The only other players to do this was LeBron James in 2016, and numbers one and two on the list. Duncan also became the only power forward in history to lead a Finals team in scoring and assists for the entire playoff r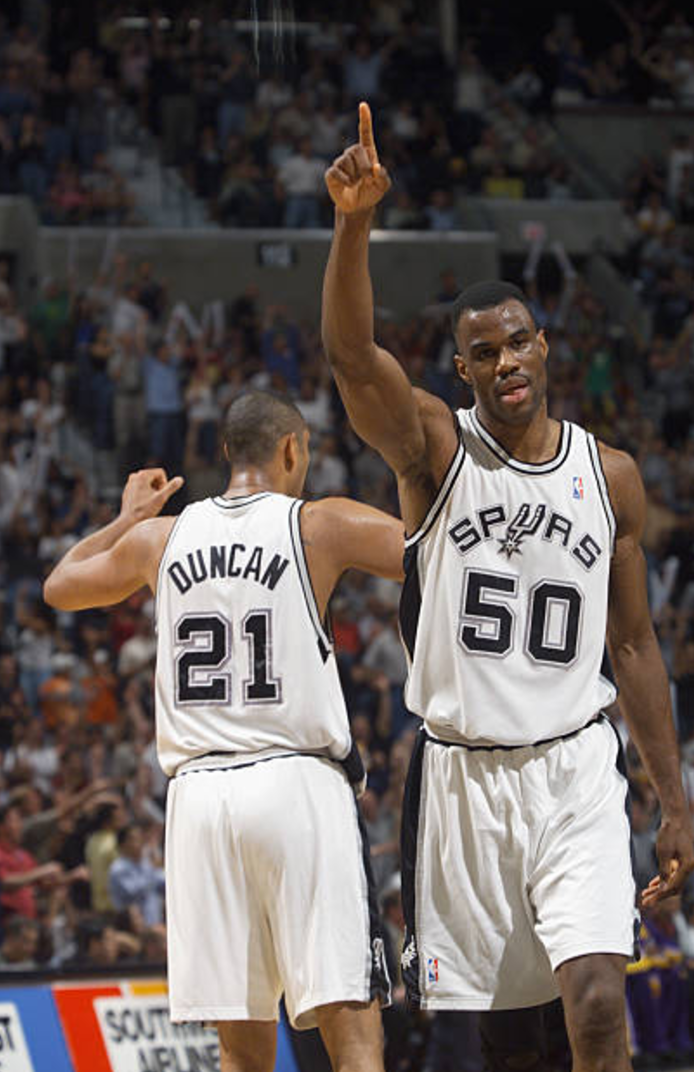 un. In other words, Duncan was the best scorer, rebounder, playmaker and overall defender for the Spurs in their playoff run, while playing good competition along the way.
To further emphasize how huge of a load Duncan had to carry, the Spurs became the first championship team since the 1964 Celtics for the 2nd-5th leading scorers to all shoot below
42 percent from the field. In terms of overall efficiency, none of the 2nd-5th options shot above the league playoff average of 52.5 percent true shooting besides Stephen Jackson at 52.9 percent true shooting with 12.8 points per game. Duncan averaged 24.7 points per game on a 57.7 true shooting percentage, so not only was he the most efficient volume scorer on the team, he was also very efficient in comparison to the era he was in.
The Spurs faced a good-not-great team in the first round, the 44-38 Suns. Duncan and the Spurs disposed of them in six games, with Duncan having a great 19-16-5 with 3.5 blocks per game with a 57.1 true shooting percentage. Duncan didn't score exceptionally well, but his defense and playmaking were fantastic.
The Spurs then faced their rival Lakers in the WCSF. The Spurs and Lakers had already played three times in the past four years, being a Duncan knee injury away from facing every season since 1999. Since Robinson started to decline, the Lakers dismantled the Spurs in 2001 and beat them in 5 the next season even with Duncan having a phenomenal series. In 2003, that would all change, as Duncan was finally able to drag the Spurs past the Lakers and end their streak of consecutive Finals runs.
Duncan outplayed both Kobe and Shaq in this series, dropping an incredible 28-11-5 on 57.1 true shooting, along with his much more difficult circumstances. Kobe had 32-5-4 on 53 percent true shooting while Shaq had 25-14 on 59 percent true shooting. Factor in the fact that Duncan's defense was far superior to either Kobe or Shaq's and the fact that he didn't have a co-star like either of the Lakers did, it's clear that Duncan was the best player this series.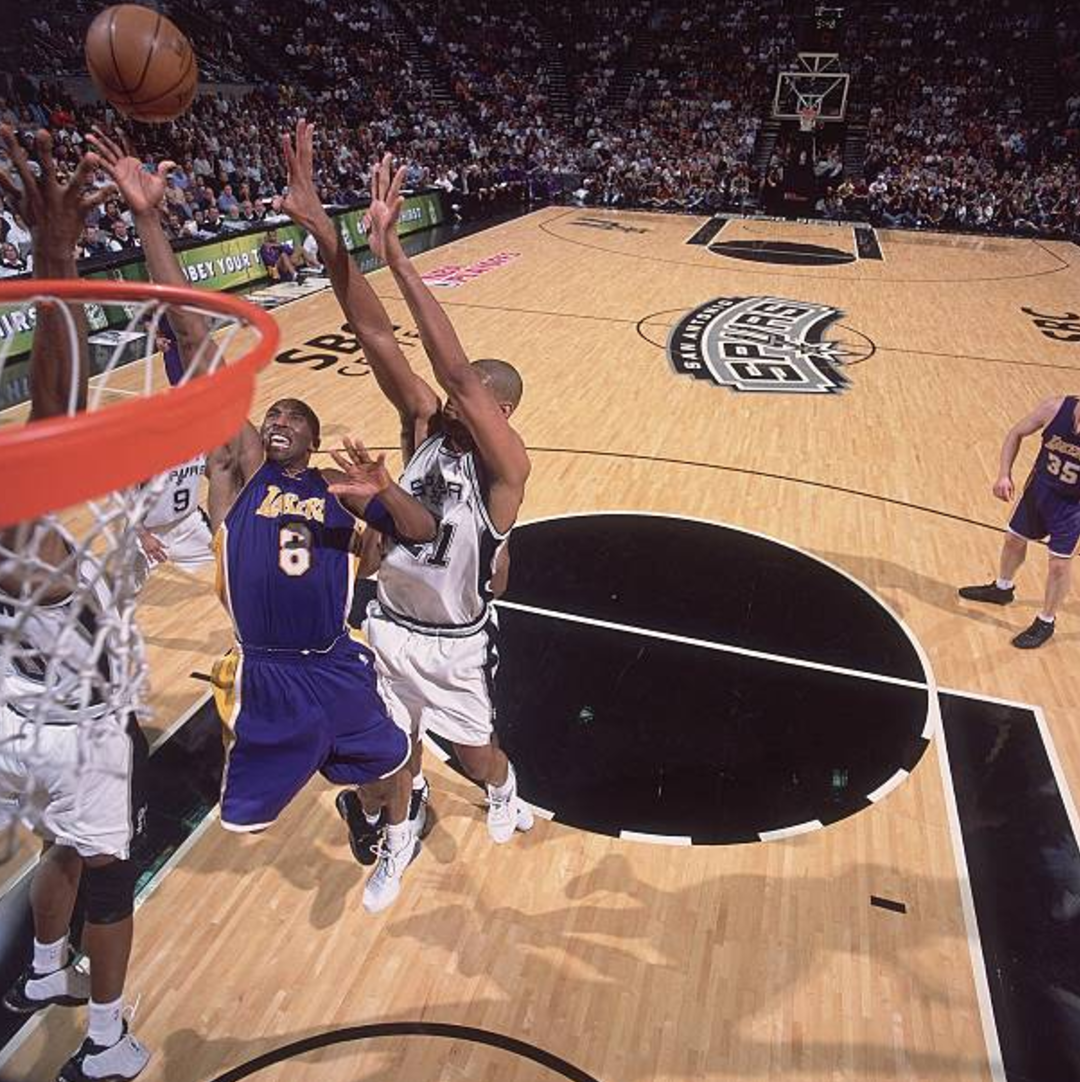 Even in the two losses of the series, Duncan was nearly by himself. In Game 3, Duncan had a great 28-11 on 12/25 from the fiels, while the rest of the starters shot an abysmal 20 percent from the field, leading to a 15 point blowout. In Game 4, Duncan played 40 minutes, posting a great 36-9-5 on 10/17 from the field. In those 40 minutes, the Spurs outscored the Lakers by 15 points. In the eight minutes he sat, the Spurs got outscored by an absurd 19 points. Duncan was ill-equipped to deal with a team that just won three straight championships, yet he still overcame with one of the best series' of his career.
In the Conference Finals, Duncan faced a 60 win team in the Dallas Mavericks, led by another top power forward in the league in Dirk Nowitzki. Dirk definitely had a better team around him with Steve Nash running the point and Finley providing some offensive help. We already saw how reliant the Spurs were on Duncan in the previous round, and the WCF was no different.
Dirk Nowitzki did get injured at the end of Game 3, an injury that would cause him to be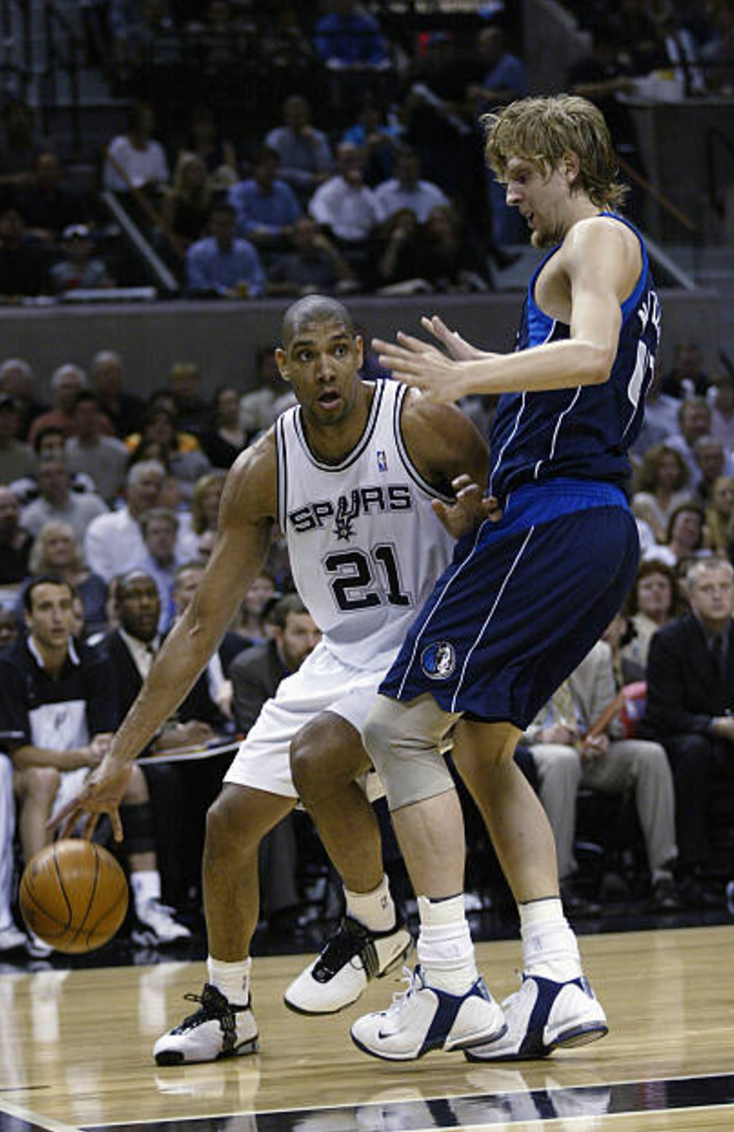 out the rest of the series. However, Duncan completely dominated Dirk through 3 games, averaging 35-18-6-1-3 on 62 field goal percentage compared to Dirk's 25-11 on 43 percent from the field as the Spurs took a 2-1 series lead. It's possible the Mavericks could have come back and won the series, but it's more likely the Spurs win the series. Even in Nowitzki's absence, the Mavericks were still a solid team. In fact, their defense was better without Dirk, allowing 94.3 points per game in the three games without him versus 108.3 points per game with him.
In the Finals, the Spurs faced an underrated Nets team with peak Jason Kidd directing traffic. A battle between two of the three best defenses in the league in the league's toughest defensive era was guaranteed to be an unappealing series for the casual viewer. Scoring certainly didn't come in abundance, with the Nets averaging 82 ppg on a dreadful 44.6 percent true shooting while the Spurs averaged 87.8 points per game on a less terrible 50.7 percent true shooting. However, even with normal players struggling to score in the Finals, we have learned that Tim Duncan was anything but normal in 2003.
He arguably had his finest Finals performance, averaging 24-17-5-1-5 on a 55 percent true shooting to lead the Spurs to victory in six games. His offensive production in terms of scoring and playmaking was phenomenal, but his ability to balance his offensive and defensive responsibilities was one few ever could match, and showed fans the true way to win basketball games. Not to stuff the stat sheet with inefficient 40 point games with no defense, but to give an even distribution of energy on both sides of the ball.
Duncan's defensive prowess was arguably the best ever in these Finals. He set a record for the most blocks per game of any player in a Finals, topping Patrick Ewing's 4.3 blocks per game in 1994 with a whopping 5.3 blocks per game. Furthermore, he did a phenomenal job with his man to man coverage on Kenyon Martin, who shot an abysmal 34 percent from the field including 3/23 FG in game 6.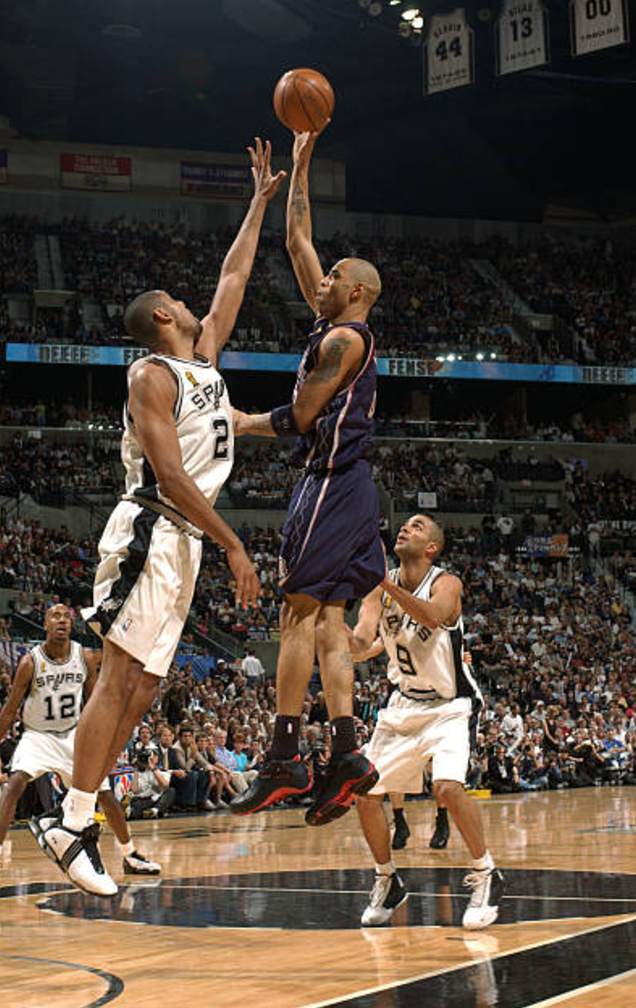 The 2003 Finals was the third series in NBA history for a player to average 15+ RPG, 5+ APG and 3+other two were done in the first round and the WCF… both by Tim Duncan in the same postseason. Duncan's all-around dominance in these playoffs was unlike anything the basketball world had seen or has seen since and earned him a spot at number 3 on the list of greatest seasons ever.