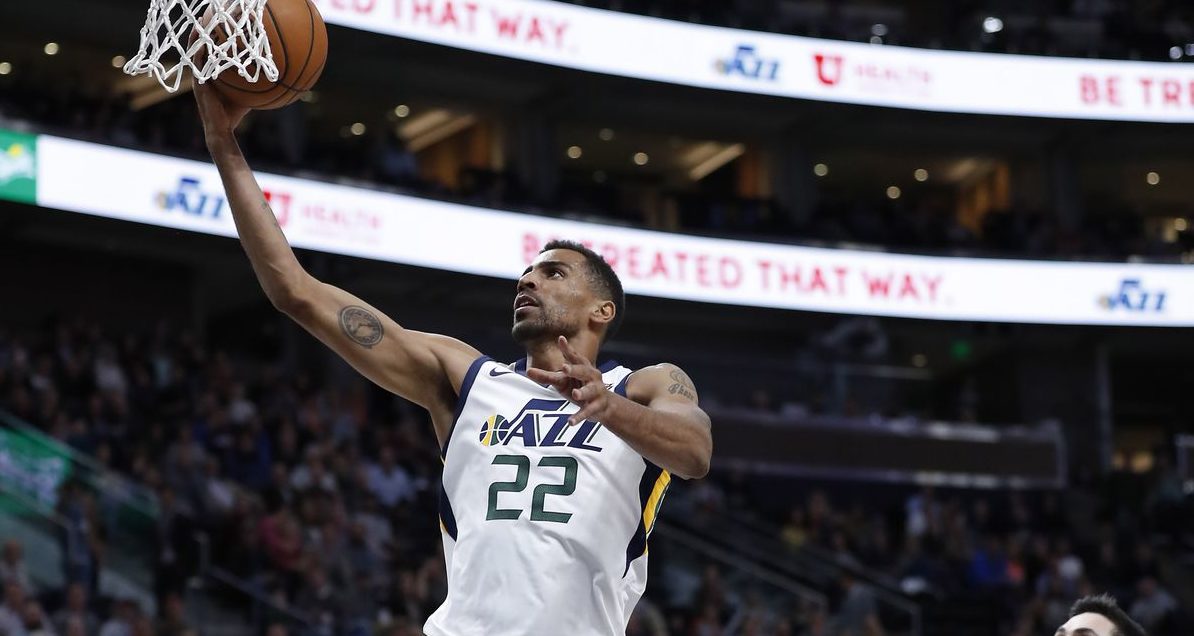 The NBA genuinely does care. Good Samaritan and Jazz forward Thabo Sefolosha helped a woman who was stranded while rafting in a Utah river. Sefolosha and Lori Clark, the person he rescued, talked about the ordeal with the Salt Lake City Tribune.
Sefolosha happened to be in the right place at the right time. He and his family to decided to go rafting the same they came upon a distressed Clark.
The following from Kyle Goon of the Salt Lake City Tribune:
But what the Jazz forward may view as a small encounter last month on the Provo River was a life-saving moment — and Lori Clark wants him, and fans of the Jazz, to know how much it meant to her.

"He didn't realize I was really in dire straits," she said in an interview with the Tribune. "He really did save my life that day."

…

With about 20 minutes left on the trip, Clark hit a boulder in the stream and flipped over. Her tube and oars quickly floated downstream. Her life vest rode up past her head, and she was struggling for air.

…

One of her friends, Heidi Bishop, grabbed her shirt and tried to take her along with her, but she was worried that Clark might capsize her as well. As she thrashed along in the water, Clark was hitting rocks in the stream, gathering cuts and bruises.

They asked for help from at least one other person as they struggled: He advised them to keep along as they were and then went on his way.

It was at this moment of peril that the Sefoloshas came up the river. Thabo asked if he could help, then helped lift her into his raft.
According to Goon, Sefolosha collected Scott's contact information and called to check on her the next day.
It speaks to the character of Sefolosha to stop and help someone in need. He is just another example of NBA players assisting those in need in their communities.