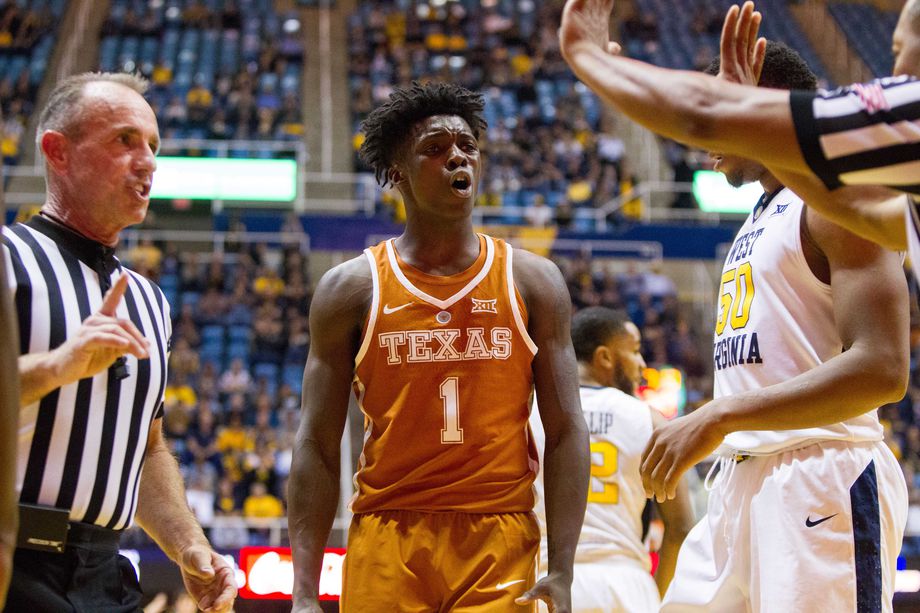 Andrew Jones, a sophomore guard for the University of Texas has been diagnosed with Leukemia. Jones missed a few weeks after injuring his wrist in a game at VCU earlier this year. He returned December 29th and played one more game on New Year's Day before missing a game at Baylor with the illness. After undergoing tests to diagnose his weakened condition it was found he has the rare form of cancer. Jones was predicted to breakout for the Longhorns after a solid freshman year and was the team's returning leading scorer. His scoring average jumped from 11 points to 13 points this year while also raising his three-point percentage 14 percent. No further information is known at this time besides Jones is undergoing treatment.
Texas star guard Andrew Jones was diagnosed with Leukemia and has started treatment, per a release. Terrible news out of Austin.

— Evan Daniels (@EvanDaniels) January 10, 2018
Jones was talked about as someone who could slide up the draft board because of his length and athleticism. He showed flashes as a freshman last year and was expected to team with freshman Mo Bamba to create a 1-2 punch to bring Texas from the bottom of the Big 12 to the top half. Prayers throughout the basketball community have been sent to Austin, Texas to Jones for a quick and healthy recovery.