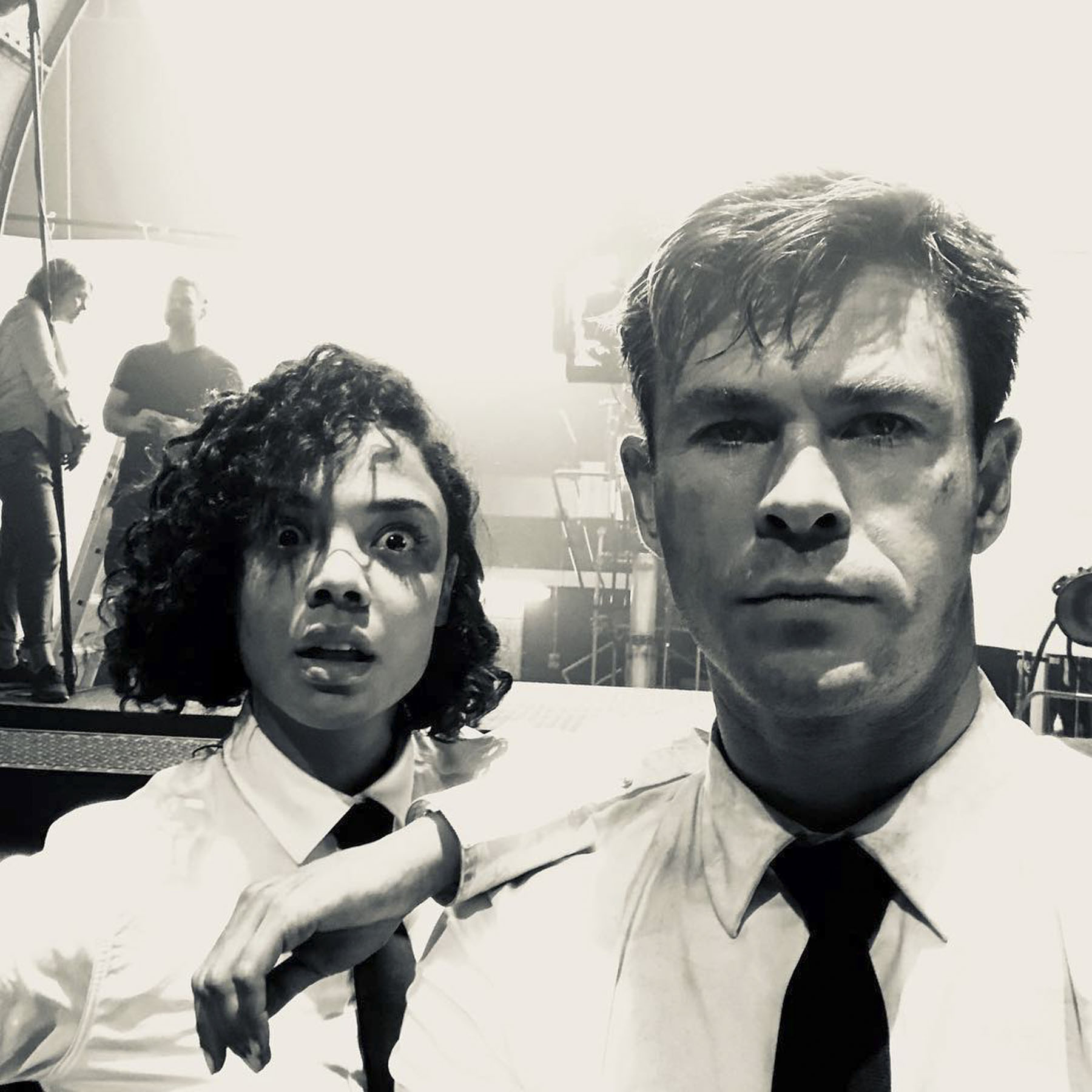 Tessa Thompson and Chris Hemsworth on-camera chemistry in 'Thor: Ragnarok' was seamless and now, it looks like they'll be teaming up again in the 4th installment of the 'Men In Black' franchise. Sony announced that the movie will be titled 'Men In Black: International' with a June 14th, 2019 release date attached to it.
The franchise released the sneak-peek logo of the movie on their facebook.
No Will Smith and no Tommy Lee Jones but this film appears to be less of a buddy-cop type of film and have more of a group dynamic. Along with Hemsworth and Thomspon, Liam Neeson, Rebecca Ferguson, Rafe Spall, and Kumail Nanjiani will also play roles in the film. Emma Thompson will reprise his role as Agent 0 from the past 3 movies.
While the franchise is set to take a different direction, it seems they're following along with the continuity of the first 3 films instead of rebooting the entire storyline. That means a lot of easter eggs and hints at Will Smith & Tommy Lee Jones characters. That's enough to catch me in the movies theatres on June 14th.