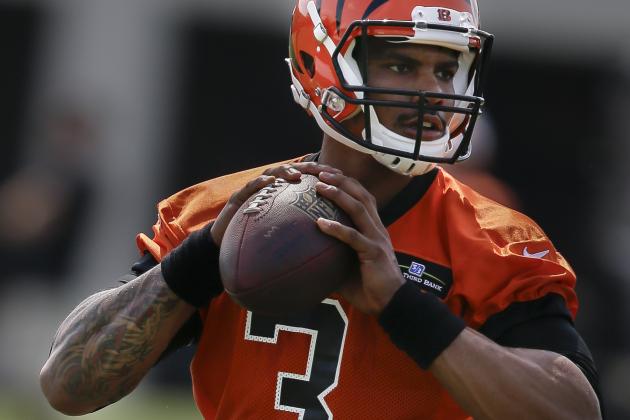 The Cincinnati Bengals have released quarterback Terrelle Pryor after completing mini-camp yesterday.
Pryor's agent, Drew Rosenhaus, has been informing teams that his client will now be attempting to playing receiver in the NFL.
Agent Drew Rosenhaus is informing teams that Terrelle Pryor is changing positions to receiver.

— ProFootballTalk (@ProFootballTalk) June 19, 2015
After bouncing around from team to team Cincinnati looked like Pryor's best shot to land as a backup considering Bengals offensive coordinator Hue Jackson was his head coach in Oakland when the Raiders selected Pryor in the 2011 Supplemental Draft.
In May Pryor said, "If I can't play quarterback, I can't play football." It looks like the 6-foot-5 and 235 pounder decided to make an exception to stay in the NFL.