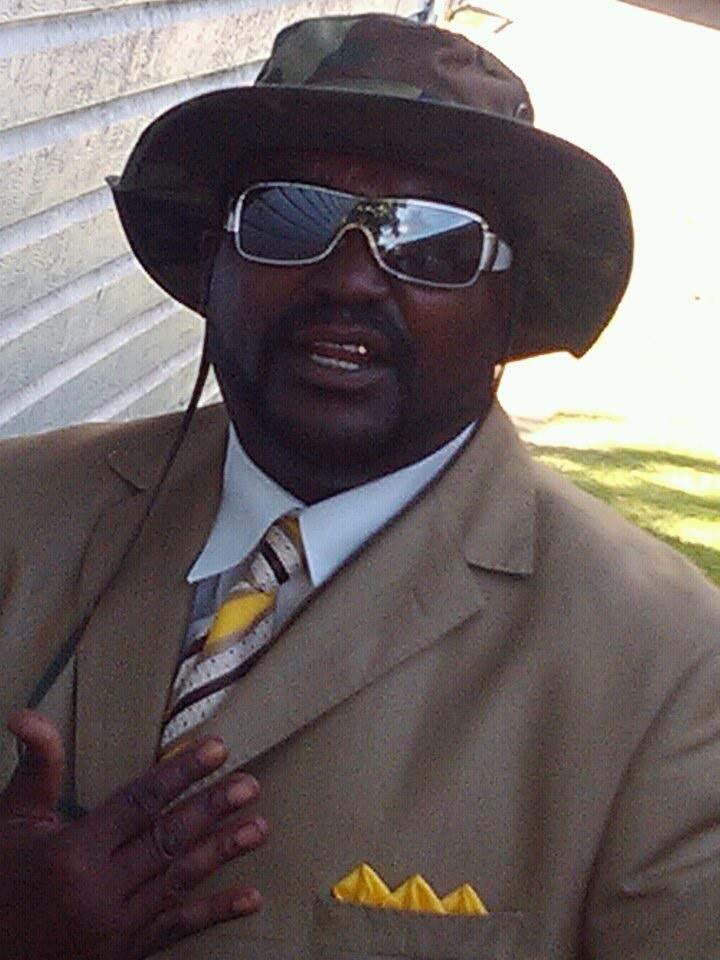 According to CNN, Terence Crutcher was "an unarmed black man walks on a Tulsa, Oklahoma, road with his hands in the air. Police officers follow closely behind him as he approaches his vehicle. He stands beside the car, then falls to the ground after one officer pulls the trigger."
Terence Crutcher is now dead. He was murdered while trying to get help for his broken down car because he 'looked like a bad dude'. An investigation is currently underway but it has been determined that officer Betty Shelby was the one who took Terence's life. As it stands, her lawyer is claiming that Crutcher was high on PCP at the time of his arrest but there's still no reasoning behind why he was killed for being unarmed.
So who was #TerenceCrutcher?#BlackLivesMatter pic.twitter.com/lOQjlJiQZJ

— Crystal Johnson (@Crystal1Johnson) September 20, 2016
The outrage is everywhere on the television and internet but some have taken to social media to voice their concerns. Most notably, some big name celebrities, musicians and athletes have decided to share some words on what is happening. Another form of social injustice has occurred and people are still worried about Colin Kaepernick sitting or kneeling during the National Anthem.
Here's some posts and videos shared on different social media platforms from athletes, actors, artists and everyone else in between. Remember his name, Terence Crutcher.
Just had this conversation yesterday with my brand partners. Our country is better than this. #EnoughisEnough. #TerenceCrutcher pic.twitter.com/kj88JBBefz

— Chris Paul (@CP3) September 20, 2016
#TerenceCrutcher was murdered…

— King Push (@PUSHA_T) September 20, 2016
And all of you "good policemen/women" are being too quiet… #TerenceCrutcher was murdered!! Do you not agree?? Why so silent?

— King Push (@PUSHA_T) September 20, 2016
To all law enforcement around the country, YOUR SILENCE IS SICKENING!!! #TerenceCrutcher was MURDERED!!

— King Push (@PUSHA_T) September 20, 2016
"I wish they treated police brutality like they're treating me for standing up against it." @Kaepernick7 got bars… #TerenceCrutcher

— King Push (@PUSHA_T) September 20, 2016
Kaepernick on Terence Crutcher's death: "They shot and killed a man and walked around like it wasn't a human being." https://t.co/K5TEnWCxMc

— Eric Branch (@Eric_Branch) September 20, 2016
So now what? #BettyShelby goes home and gets paid while they find a way to justify #TerenceCruthcer murder?

— Mark Ingram II (@MarkIngram22) September 20, 2016
And people outraged by @Kaepernick7 and others taking a stand against these CONTINUOS injustices?!! ?????? @BMarshh54 @KSTiLLS @E_Reid35

— Mark Ingram II (@MarkIngram22) September 20, 2016
I don't understand how this even happens! Man is in full cooperation and hands in air, what causes shooting to kill? Disgusting, ridiculous

— Mark Ingram II (@MarkIngram22) September 20, 2016
So tired of seeing these videos. When do the people who pay taxes get protection? #TerenceCrutcher pic.twitter.com/MkVH2F7js5

— Steve Harvey (@IAmSteveHarvey) September 20, 2016
I'm not a bad dude…and no I'm not on something #TerenceCrutcher

— Devonta Freeman (@devontafreeman) September 20, 2016
Saddened by the death of #TerenceCrutcher. His life mattered—I applaud @TheJusticeDept for opening an investigation. https://t.co/dYGibsvAnn

— Nancy Pelosi (@NancyPelosi) September 20, 2016
The first step to fixing a problem is admitting that there is one! Don't ignore injustice #TerenceCrutcher https://t.co/NvZfZQoSCK?

— Malcolm Jenkins (@MalcolmJenkins) September 20, 2016
This requires everyone's outrage. It needs to stop. https://t.co/fYji4fixeA

— Rashida Jones (@iamrashidajones) September 20, 2016
.@BMarshh54 on Terence Crutcher: pic.twitter.com/ItWHHWsoDg

— Nicki Jhabvala (@NickiJhabvala) September 20, 2016
Another unarmed Black man was shot in a police incident. This should be intolerable. We have so much work to do. #TerenceCrutcher -H

— Hillary Clinton (@HillaryClinton) September 20, 2016
Stop turning us into hashtags #TerenceCrutcher

— Jerian Grant (@JerianGrant) September 20, 2016
RIP #TerenceCrutcher How tf the officer in the heli gon say "he looks like a bad dude" How TF CAN YOU TELL HE LOOKS BAD? CAUSE HE'S BLACK??!

— Karrueche Tran (@karrueche) September 20, 2016
"He looks like a bad dude." ??? #TerenceCruthcher

— Prince Amukamara (@PrinceAmukamara) September 20, 2016
RT @ajplus: #TerenceCrutcher's car was stalled. His hands were up. He was unarmed. But police shot and killed him. pic.twitter.com/BP3nivwHPK

— Talib Kweli Greene (@TalibKweli) September 20, 2016
Pray For Our Country n The Ones Suffering Today #TerenceCrutcher ??

— Willie Snead IV (@Willie_Snead4G) September 20, 2016
Unarmed…hands up…another life taken.

We will not be silent.

#TerenceCrutcher #WHEREStheLOVE pic.twitter.com/CGWWZa1Fnm

— The Black Eyed Peas (@bep) September 20, 2016
Another unarmed black man killed by police, but let's continue to be upset because people kneel!

— Ryan Clark (@Realrclark25) September 20, 2016
Think about this: the bomber got into a gun fight with officers but he is still ALIVE!! I guess you don't have to die if you don't comply

— Ryan Clark (@Realrclark25) September 20, 2016
It's time 4 all people 2 value all life! This is disgusting as a country -to let anybody get away with this. It must stop. #TerenceCrutcher

— Ray Lewis (@raylewis) September 21, 2016
All deserve life, dignity. -We're not going to sit back and watch these tragedies go on! We need real changes! #TerenceCrutcher

— Ray Lewis (@raylewis) September 21, 2016
Pleased @thejusticedept is investigating the death of #TerenceCrutcher. He wasn't some "big bad dude". He just needed help.

— Rep. Keith Ellison (@keithellison) September 20, 2016
Rest in peace #TerenceCruthcher
A loving father of 4. #EnoughIsEnough on profiling, violence and use of excesive force.

— Enes Kanter (@Enes_Kanter) September 21, 2016
This is the exact reason for our protest. I cannot comprehend how this continues to happen. Senseless. Just senseless. #TerrenceCrutcher pic.twitter.com/sZvGeKkrBa

— Eric Reid (@E_Reid35) September 20, 2016
Praying for the family and loved ones of #TerenceCrutcher. pic.twitter.com/vA5qGxuBqw

— Viola Davis (@violadavis) September 20, 2016
My dad could be next. My friend could be next. It's scary to think that but it's true. When will it stop? #TerenceCrutcher pic.twitter.com/gvdkn7Ft0m

— London Perrantes (@London_Tyus) September 20, 2016
FYI: The driver side window was up. #TerenceCrutcher's blood was on the glass. Tell me again how he was reaching in & they were in danger?

— yvette nicole brown (@YNB) September 20, 2016
Praying over my people in Tulsa and Terence Crutcher family something has to change .

— Chris Harris (@ChrisHarrisJr) September 20, 2016
#TerenceCrutcher ?? Heart breaking

— kerry washington (@kerrywashington) September 20, 2016