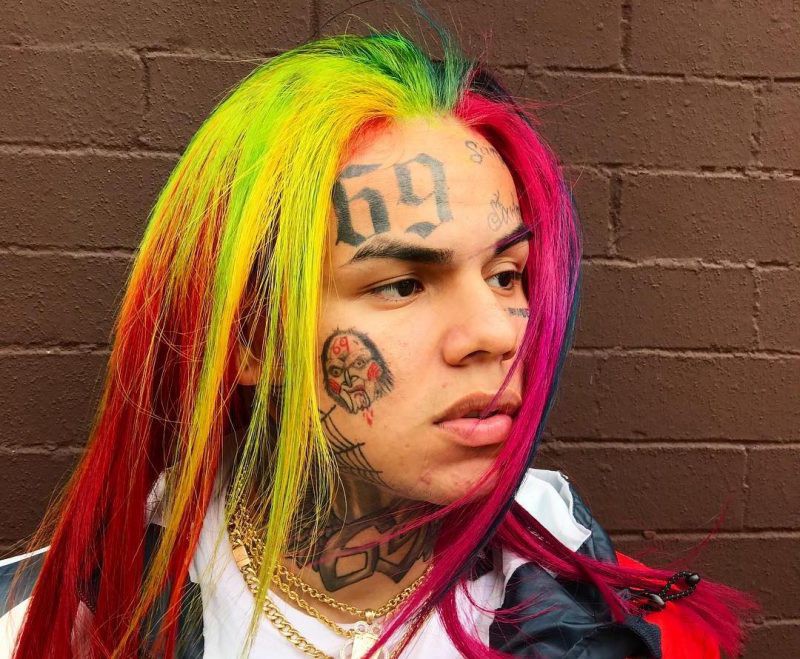 Tekashi 6ix9ine reportedly signs a new record deal with his previous label 10K Projects as he awaits sentencing on federal racketeering charges.
While the Brooklyn rapper may have severely damaged any street-cred remaining, Tekashi 6ix9ine apparently sustained musical appeal.  According to Rolling Stone, the FEFE rapper has signed a two-album deal with 10K Projects.   One album is due in English and the other, a Spanish recorded project.
The deal comes as a surprise due to Tekashi 6ix9ine's legal status and testimony. Born Daniel Hernandez,  Tekashi 6ix9ine testified how he used gang culture so enhance his rap career. He also detailed the criminal acts of Nine Trey Blood gang members, a street-gang whom he devoutly shouts-out on several tracks.
TMZ reports this new deal earns Tekashi 6ix9ine over $10 million. Tekashi 6ix9ine will be sentenced by a federal judge on December 18, 2019.   Def Pen has reached out to 10K Projects and has yet to receive a response.