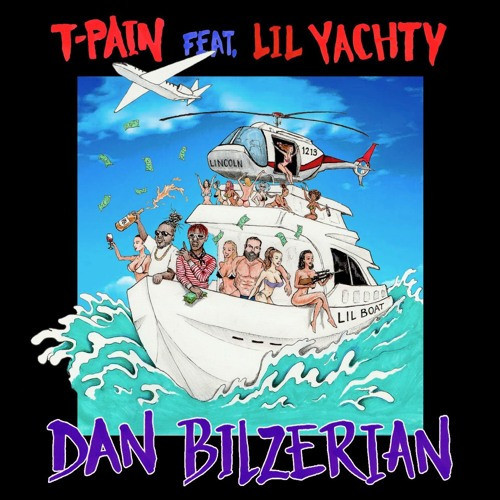 Stepping behind the boards, T-Pain produces his newest record 'Dan Bilzerian'. To catch you up on who that is, he is a man that is not shy with showcasing his lavish lifestyle on social media. I could go into detail on who he is but you can do your "googles".
Making a name for his self that will forever be cemented in the history of Hip Hop, nowadays it is a rare occasion we get a new T-Pain record on a consistent basis.
Looking to bring light to a new school artist on his way and receiving a lot of negativity for his music, Lil Yachty aka Lil Boat is featured on this brand new record. Listen to 'Dan Bilzerian' below..