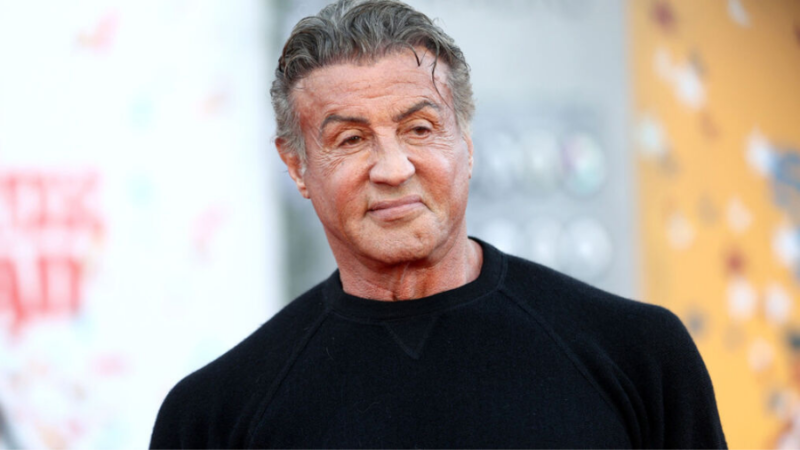 In 2023, the latest installment of the Creed franchise will debut in theaters. Michael B. Jordan and Jonathan Majors will share in the ring in what has been billed as a clash of close friends turned enemies. Joining Majors in Jordan's directorial debut, Tessa Thompson, Wood Harris and Phylicia Rashad are expected to appear in the film. Not to be forgotten, Creed III will also feature several star fighters, including Tony Bellew, Saul "Canelo" Alvarez and Teofimo Lopez. However, viewers may notice that one integral character is missing — Rocky Balboa.
Creed III will mark the first time that Balboa, played by Sylvester Stallone, will not appear in a Creed or Rocky film. Stallone's decision not to appear in the film does not stem from his disdain for Jordan or the film's cast.
"I wish them well," Stallone said, per The Independent.
In a recent interview, Stallone said that he will "never" watch Creed III because producer Irvin Winkler is involved.
"You can't make peace with someone who's been so, so nefarious, in my opinion," Stallone told Men's Health.
Despite producing, directing and writing much of the iconic franchise, the star actor says he has "zero" ownership over the Rocky–Creed imprint. According to Stallone, he sold the rights to the film when "he had just $100 to his name and was acting out of necessity." By doing so, he was able to earn $2.5 million and set himself up for his next moves within the entertainment industry.
"I have zero ownership of 'Rocky,'" Stallone told Variety.
"Every word, every syllable, every grammatical error was all my fault."
Forty-six years have passed since Rocky debuted in theaters. Nine Rocky and Creed films have been developed and more than $1 billion have been generated. While he regrets selling the rights to Rocky, he attributes the decision to desperation and naivete.
"I think there was a certain code of business conduct, maybe not as much now, but back then, you don't want to ruffle the feathers of the golden goose," Stallone said.
Having driven the franchise for nearly 50 years, he argues that he is more than deserving of a percentage to leave his family.
"When I finally confronted them [just before Rocky IV in 1985], I said, 'Does it bother you guys that I've written every word, I've choreographed it, I've been loyal to you, I've promoted it, directed it and I don't have 1% that I could leave for my children?' And the quote was, 'You got paid.' And that was the end of the conversation," Stallone explained, per Men's Health.
Stallone's longstanding dispute reached a public boiling point when the actor learned that Winkler was developing a spinoff about one of Balboa's most iconic foes, Drago. The actor, who says he had no prior knowledge or involvement with the spinoff series, called Winkler a "parasite."
"I [apologize] to the [fans]. I never wanted [Rocky] characters to be exploited by these parasites," he wrote in an Instagram post.
"By the way, I once had nothing but respect for Dolph, but he [never] told me about what was going on behind my back with the character I created for him! [Real friends] are more precious than gold."
Despite Stallone's absence from Creed III, Jordan hopes to carry on the Rocky legacy "in spirit."
"I think it's in the spirit of Rocky, whose fingerprints will always and forever be on this franchise. The essence of him is still there. But at the same time, the Creed franchise is moving in a strong direction," Jordan told Empire.
Creed III will debut in theaters on March 3, 2023.