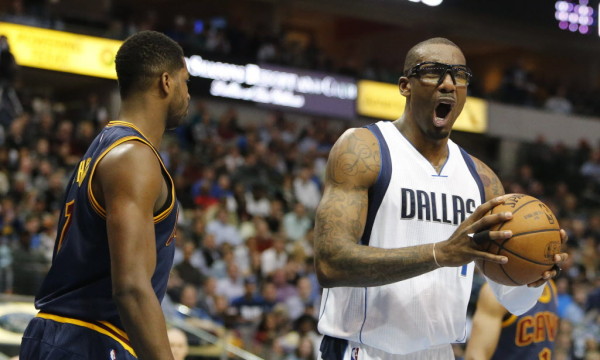 Amar'e Stoudemire can still get it done believe it or not. He had his injuries when he was in New York. At that time we were wondering if he should retire or not. But it seems that he's found a balance when it comes to his health and he's playing steady minutes where he can funk on some people and grab some boards for a short stint. I still believe a healthy Amar'e Stoudemire is a great piece on a great team.
He is now a free agent, ready to go wherever he is needed. According to ESPN's Chris Broussard, he will most likely stay in the West, as all the teams that wants him are based in the Western Conference.
Add Lakers to list of Houston, Dallas, Clippers, Phoenix being those who've registered interest in @Amareisreal as back-up big, sources say

— Chris Broussard (@Chris_Broussard) July 2, 2015
Love how the Lakers threw themselves into the mix out of nowhere. I mean when you have been blackballed of sorts by all the good free agents, you got to go into panic mode and lock up whoever you can. And i'm not a Laker fan, but i don't get why the Lakers front office is using Kobe as a scapegoat for their terrible free agency. I understand why you all blamed him for losing Dwight, he just plain didn't like the guy. But he was invited to the interviews, he didn't lead the pitch to LaMarcus, the Buss family did. They clearly blew it.
Houston could really do with another big that is not named Dwight Howard. The Mavericks lost Tyson Chandler so they could do with another big. Phoenix, I have no idea why they want him other than the fact that he used to play there. And the Clippers are clearly sweating that DeAndre Jordan might be gone. I think he will go either back to Phoenix for a homecoming kind of deal, or back to the Mavericks, especially if the Mavs can't lock up DeAndre Jordan. I think wherever DeAndre Jordan isn't, Amar'e Stoudemire will be.