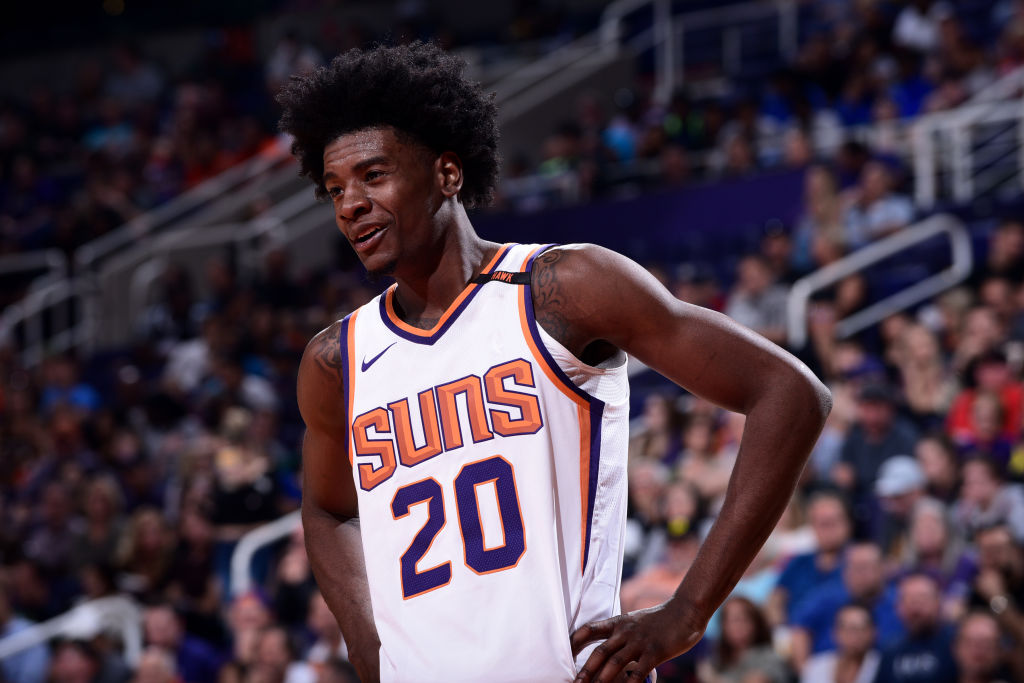 A turmoil-filled season continues on for the Phoenix Suns, as they again attracted more negative attention on Wednesday evening. The team held an autograph event for second-year wing Josh Jackson at a nearby Phoenix grocery store. However, according to AZ Central's Duane Rankin, Jackson was a no-show at the autograph event, resulting in Owner James Jones levying down a fine for violating team rules.
Suns wing Josh Jackson didn't show up at an autograph event Wednesday evening at grocery store in collaboration with Dos Equis called "Fiesta De Los Suns."

The autograph session was scheduled from 6:30 to 7:30. Jones came after that to break the news to the disappointed fans. Jackson told The Republic he had some "family issues" to address at the time of the event.

"I apologize for the inconvenience," Jackson said. "I wish I really could've been there for the fans."

The Suns later announced Jackson had been fined for a "violation of team rules."

In Jackson's absence, [James] Jones apologized to the fans and bought them beer, according to fans who posed on reddit and Twitter. The Suns will also mail those fans tickets and autographs for their trouble, too.
Josh Jackson and the Suns have been a hub for negativity recently as dysfunctional management combined with a recent franchise record 17-game losing streak relegates them as one of the league's bottom feeders.
Though this isn't a good look for Josh Jackson and the Suns, the second-year Kansas product has done his share for the Pheonix community in the past. Just this past December, Jackson handed out $200 gift cards to children at a Phoenix Dick's Sporting Goods.
Jackson's production on the court has suffered a bit as well this season following a standout rookie campaign. The abundance of solid wings in Pheonix have limited his role, but he's still managing to post averages of 11.1 points and 4.2 rebounds in just over 24 minutes per game.