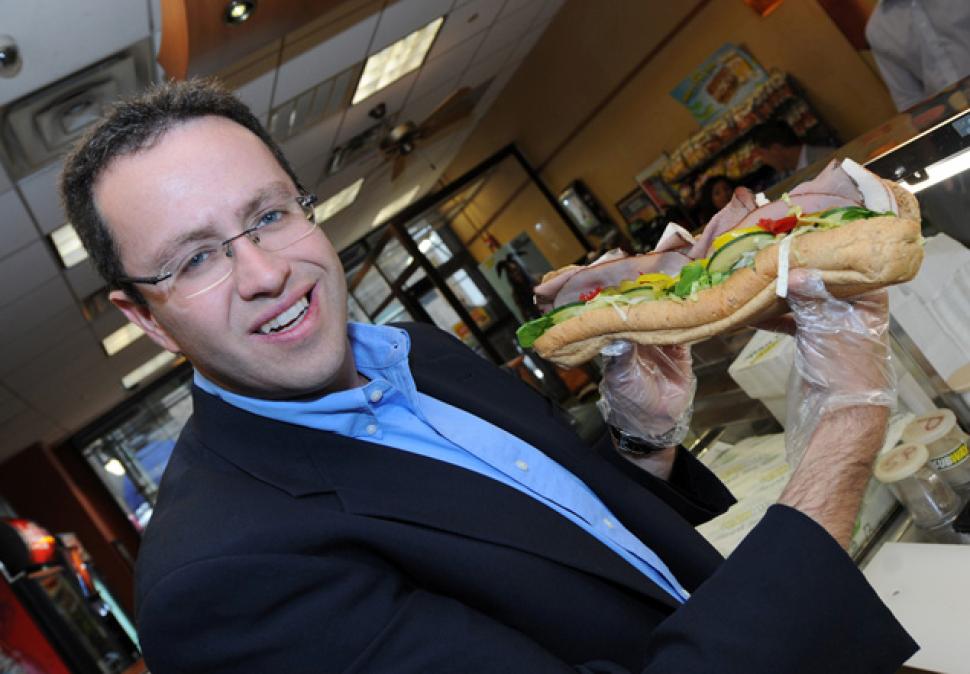 Sad news for Subway patrons, the face of the franchise Jared Fogle's Zionville, Ind. home has been raided for the Feds. The Subway spokesman was detained while electronics were confiscated and analyzed in connection to a child pornography investigation.
FOX 59 reports a former director of the Jared Foundation, which was started by Fogle, was arrested earlier this year after being accused of possessing and producing child pornography. Russell Taylor, the former executive director of the Jared Foundation, 43, attempted suicide on May 6 at the Marion County Jail, and was placed on life support, but his health has improved, according to officials. He faces seven counts of production of child pornography and one count of possession of child pornography in a case that began when a woman he had been emailing alerted authorities to Taylor's offer to show her images of children.

After Taylor's arrest Fogle issued a statement that said he was "shocked" over the allegations and that the foundation was "severing all ties" with Taylor.

It is not yet known if Tuesday morning's raid was connected to that case.