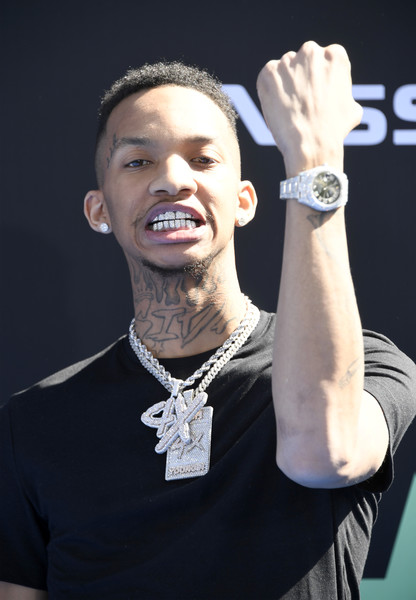 DaBaby has had a busy run over the last few weeks. In the past few weeks, the Charlotte native has held a toy drive, sold out a show in his hometown and had a few controversial run-ins with the law. With all of that going on, he took time to put the spotlight on his up and coming artist, Stunna 4 Vegas. The Grammy nominee took to Instagram to let fans know that his artist has some more music on the way.
He wrote, "[There's] only nine days left before the hottest youngin shows the world who the hottest youngin [is]."
https://www.instagram.com/p/B7D_CTTpzS5/?utm_source=ig_embed
"Rich Youngin [is] dropping January 17th," he concluded.
The news comes after Stunna 4 Vegas spent the second half off 2019 opening up for DaBaby on the Kirk tour. He also spent last year hopping on DaBaby's Kirk album, working with Lil' Yachty and performing on The Tonight Show Starring Jimmy Fallon. Most recently, he dropped "Up The Smoke" featuring Offset.
While we wait for the new project, check out the project's official announcement above.