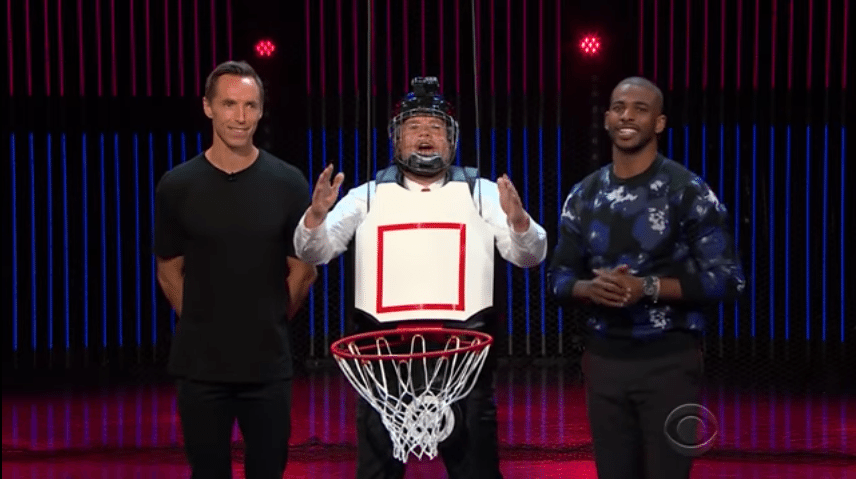 Monday night was point guard night on the Late Late Show with James Corden. The main feature of the night was Warriors point guard Stephen Curry appearing on Carpool Karaoke. But the show also featured two more of the greatest point guards of all time in Steve Nash and Chris Paul.
Both Nash and Paul were guests on the show. Paul spoke about his hoarding of shoes while also recounting the first time he ever played against Nash, whom he listed as an inspiration. Nash praised the Clippers point guard for the success he has had in the league since then.
More importantly, Nash and Paul got to put their shooting skills on the line in a game of "Human Basketball Hoop." The two took turns shooting on a moving hoop attached to Corden, although it quickly turned into throwing the ball at the host instead. By the way, Steve Nash still has that shooting stroke.
The Late Late Show has had a huge relationship with the NBA, recently having also hosted the likes of Jimmy Butler, Blake Griffin and JJ Redick. This round was no different in terms of the entertainment value.