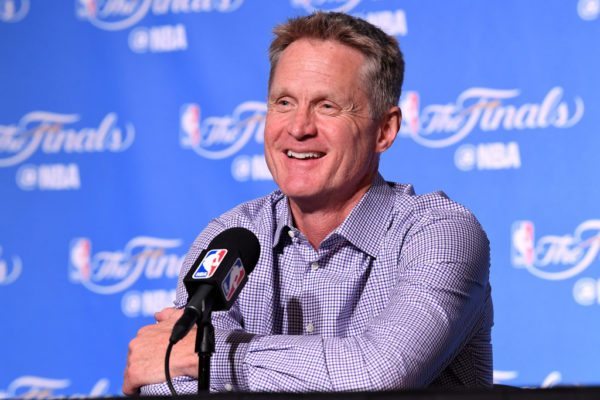 Warriors Head Coach Steve Kerr will participate in a "virtual phone bank" event for former Vice President Joe Biden in Tuscon, Arizona at 4 p.m.
"Kerr will encourage Arizonans to check their registration status with their friends and family and make a plan to vote early for Joe Biden and Democrats up and down the ticket," the Biden for President campaign stated in a press release.
In addition, the Golden State Warriors have turned three of their facilities in to voting centers for the upcoming elections. Fans can drop off ballots at their their Oakland facility, Thrive City venue or Kaiser Permanente Arena.
Kerr's support of Biden comes as a surprise to few. He has long been a critic of Biden's political opponent, Donald Trump. In the past, he has criticized Trump for instituting a travel ban and "drawing battle lines" within the country.
"He's now just paving the way for, 'I'm the law and order president, and you've got to vote for me unless you want the chaos to ensue.' Which is ironic because chaos has ensued under his own administration," he said.
More recently, he has taken issue with Trump's son-in-law, Jared Kushner.
"Teach the president to not be racist," he said about Kushner.
Information regarding Kerr's virtual event will be available through Biden's official campaign site.