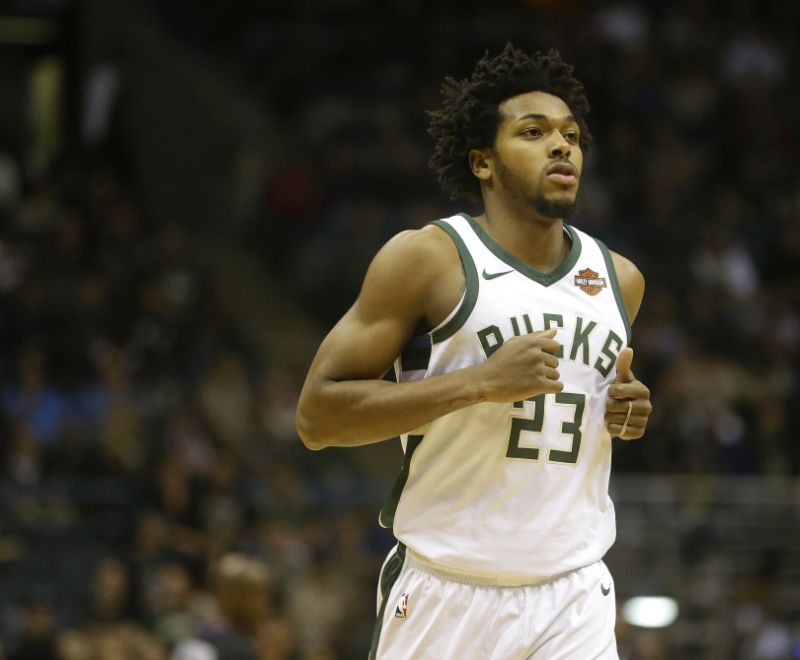 Milwaukee Bucks swingman Sterling Brown intends to sue the Milwaukee Police Department after being tased and arrested in a parking lot in January. From ESPN:
The attorney for Milwaukee Bucks rookie Sterling Brown said the guard plans to file a lawsuit against the Milwaukee Police Department after officers used a stun gun on him — without provocation, according to a report — during an arrest in January.

Plans for the lawsuit were announced as body-camera footage of the Jan. 26 incident was scheduled to be released Wednesday, attorney Mark Thomsen told the Milwaukee Journal Sentinel on Tuesday.
Tom Barrett, mayor of Milwaukee, expressed his concern Monday after seeing the video:
"I'm going to let the release of that speak for itself, but yes, I definitely have concerns after watching that video," Barrett told reporters Monday.

Sources who have seen the body-camera footage told the Milwaukee Journal Sentinel that Brown was not at all combative before officers used the stun gun.

"This could be bad," a source told the Journal Sentinel of the video. "The player doesn't appear to be provocative at all."