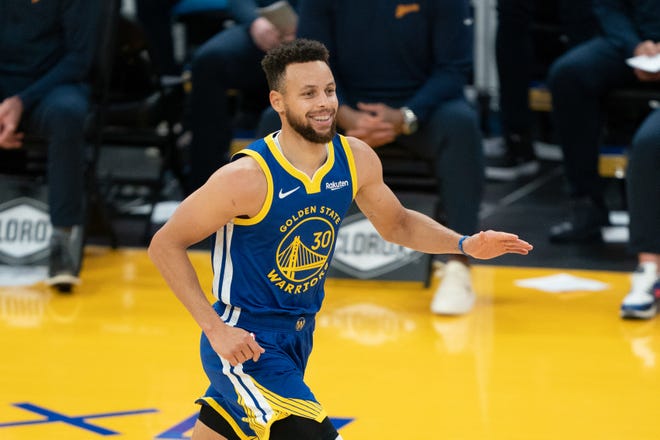 Although the NBA Free agency period has yet to commence,  the news doesn't wait. Stephen Curry puts the skeptics to rest in light of Marc Stein's latest newsletter. According to his reporting, Curry and the Golden State Warriors will soon agree on a $215 million four-year contract extension.
Steph Curry and the Warriors "will soon be agreeing" to a four-year extension worth $215 million, per @TheSteinLine pic.twitter.com/5WWK1SBZS2

— Bleacher Report (@BleacherReport) August 2, 2021
Curry lands a massive deal and allows the Warriors to let out a sigh of relief in the movement of a pen. Despite Golden State missing the playoffs in consecutive seasons, locking up the two-time league MVP promises stability moving forward.
Last season, Curry finished third place in the MVP race. The three-time NBA champion finished with a personal best 32 points per game average. He also played in 63 out of 72 games during a season where the league was riddled with COVID19 complications and injuries.
Most career games with 10+ threes

Stephen Curry (22)
Klay Thompson (6)
Damian Lillard (5)
James Harden (3)
JR Smith (3)
Zach LaVine (2)

29 others with 1

— Andy Bailey (@AndrewDBailey) August 2, 2021
It's only right the front office returns the favor to Curry following a flirtatious stat-line with the 50-40-90 club. Fittingly, Stephen Curry plays the role of the first domino to fall in contract negotiations.
Similar to his on-court influence, Curry's presence or lack thereof in free agency completely morphs the NBA's landscape. Although the Warriors have been linked to blockbuster trades all season, nothing appears fluid. Look for the Warriors to polish up its depth on the bench in future signings. The deal may not be official until after the Warriors have finished signing any potential free agents when the period opens up. Stephen Curry may just be a Warrior for life.