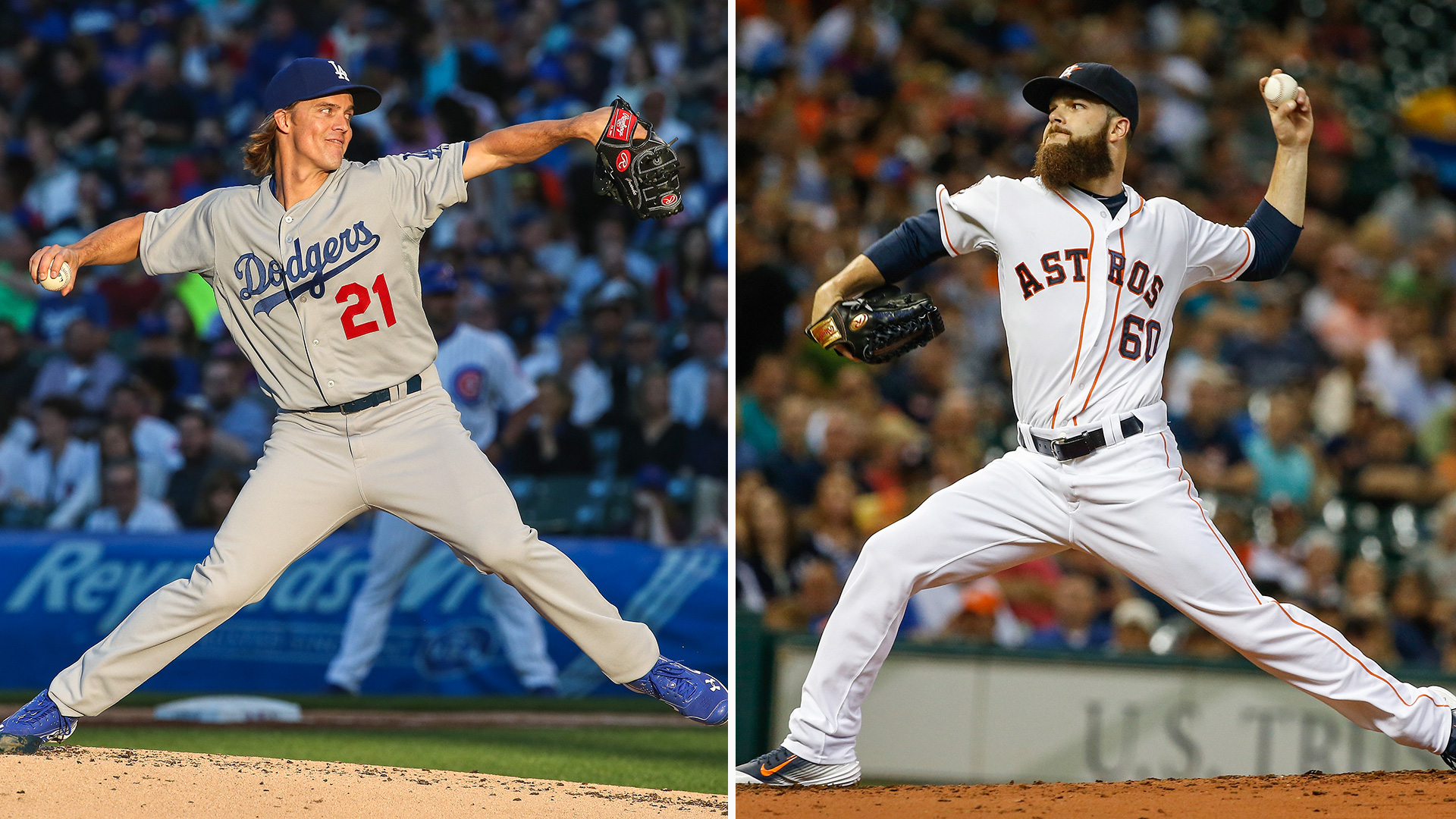 According to reports, the starting pitchers for the American League and National League in Cincinnati have been announced today at 1 o'clock PM. It will be Dallas Keuchel of the Houston Astros for the American League against Zack Greinke of the Los Angeles Dodgers for the National League. Keuchel holds a record of 11-4 with an earned run average of 2.23 in 137 and a third innings. Greinke holds a record of 8-2 with an earned run average of 1.39 in 123 and a third innings thus far in 2015.
This in my opinion is absolutely the right call by both managers in San Francisco Giants' Bruce Bochy and Kansas City Royals' Ned Yost. Both of these pitchers were clearly the most consistent in their respective leagues. I know a lot of people wanted a guy like Gerrit Cole or Max Scherzer to start for the National League but when Zack Greinke has the best earned run average in the first half in the last 30 seasons at a microscopic 1.39, it would be borderline blasphemy not to name him the starter. That's almost an entire run lower than anyone else in the Major Leagues. On the other side in the American League, you could make the case for a guy like Sonny Gray with the lowest earned run average or for Chris Sale with the most strikeouts, but when you look at his win total, along with the earned run average, plus the fact that the Houston Astros are the surprise team of the year, you have to give the nod to Dallas Keuchel. This team is right with the Los Angeles Angels for first place in the American League West and a big reason why they've had the success that they've had is because of the consistency of their ace in Keuchel.
Greinke has been overlooked all season so far when he has been historically great and Keuchel has helped put the Astros back on the map. And for those reasons, I cannot argue with the decisions to pick them to be the All-Star Game starters.