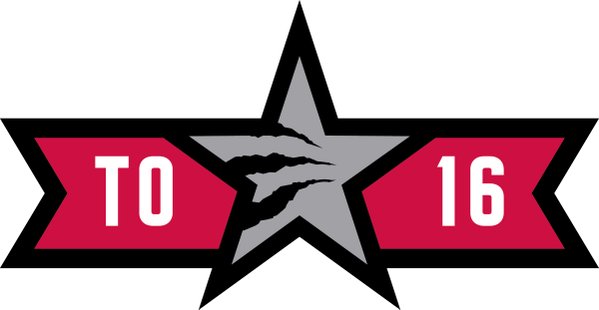 The 2016 NBA All-Star Game takes place outside of United States soil for the first time ever and fittingly, the game goes north of the border to Toronto, Canada. Native rapper Drake led the charge for Toronto to earn its first All-Star Weekend and the successful play from the Raptors over the last few seasons also helped. Not to mention, Toronto is a beautiful city with over three million people populating the city.
As All-Star Weekend quickly approaches, the first order of business to be determined for the weekend full of festivities is quite possibly the most important. The starters for the 2016 NBA All-Star game. The debates ran rampant over the last few weeks discussing who should start, who shouldn't start and who could possibly knock someone else out of the running for a starting spot.
Well, the debate ends today as the official starting lineup was announced during the 'Inside the NBA' pregame show on TNT. Here's the starters.
Western Conference
G – Stephen Curry, Golden State Warriors
G – Russell Westbrook, Oklahoma City Thunder
F – Kobe Bryant, Los Angeles Lakers
F – Kawhi Leonard, San Antonio Spurs
F – Kevin Durant, Oklahoma City Thunder
Eastern Conference
G – Dwyane Wade, Miami Heat
G – Kyle Lowry, Toronto Raptors
F – Paul George, Indiana Pacers
F – LeBron James, Cleveland Cavaliers
F – Carmelo Anthony, New York Knicks
Here's how the voting broke down. Check out how close Zaza Pachulia and Pau Gasol came to being named All-Star starters.
Voting results for the Eastern Conference frontcourt & backcourt All-Star starters Melo beats Pau by 360 Votes. pic.twitter.com/wz7f3l9TxC

— NBA On Def Pen (@NBAOnDefPen) January 22, 2016
Voting results for the Western Conference frontcourt & backcourt All-Star starters. Zaza Pachulia was close… pic.twitter.com/Nv0KqcjsRs

— NBA On Def Pen (@NBAOnDefPen) January 22, 2016