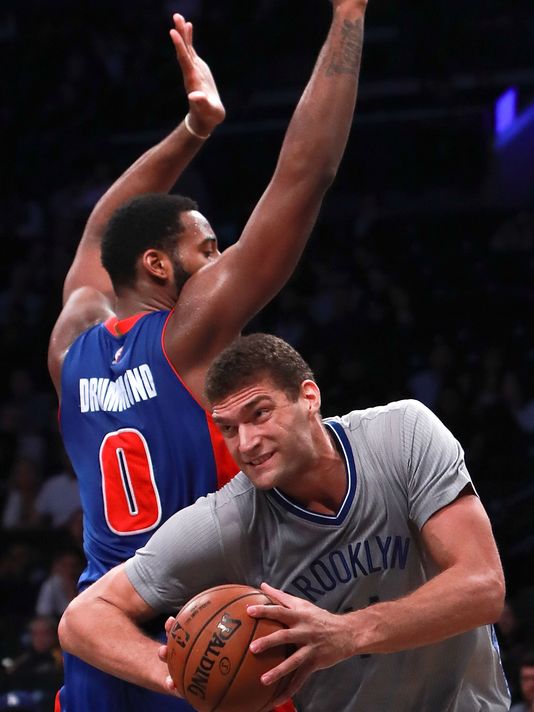 Being the franchise cornerstone isn't enough to keep you on the court under Detroit Pistons head coach Stan Van Gundy; you've got to bring your A-game every night. Center Andre Drummond was benched for his lack of energy, Van Gundy tells Vince Ellis of the Detroit Free Press:
"We gave him the first half and the first seven minutes in the second half, and he was just, in my opinion, bringing absolutely nothing to the game," Van Gundy said. "I don't know if he was tired or what the deal was, but he didn't bring any energy to the game."
Van Gundy benched Drummond for the final 19 minutes of the game vs. the Brooklyn Nets, leaving the paint in the hands of Jon Leuer and Aron Baynes. Pistons fell to the Nets, 109-101. Drummond finished with six points on 3/9 shooting, to go with six rebounds, four assists, two blocks, and two turnovers in 25 minutes of action.
Brook Lopez, the Nets' starting center, exploited Drummond, scoring 34 points and pulling down 11 rebounds in 28 minutes.
For the season, Drummond is now averaging 12.6 points and 13.6 rebounds on just 42.9% shooting from the field and 40.9% from the free throw line.