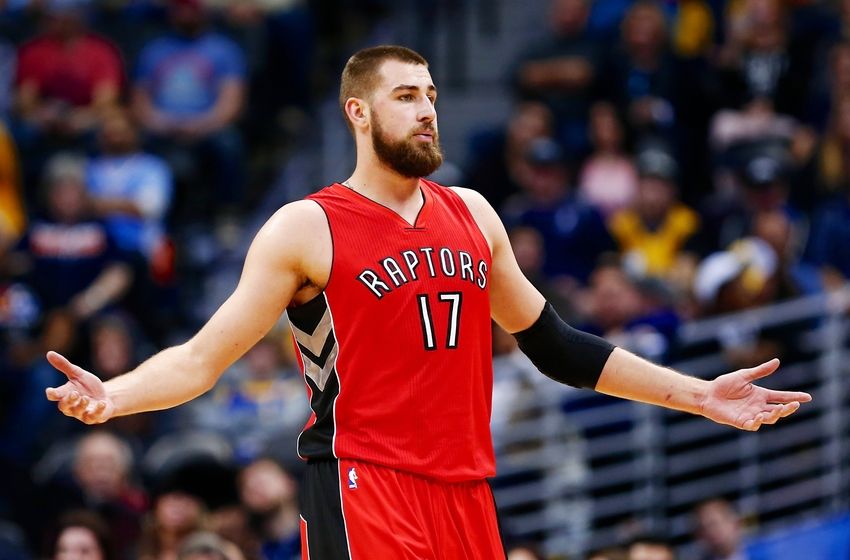 Toronto Raptors center Jonas Valanciunas is a talented young player, and the Raptors are definitely happy to have him. The Spurs and Warriors both tried to trade up in order to select the Lithuanian big man in 2011, reports The Vertical's Adrian Wojnarowski:
Myers had known the Spurs were aggressively pushing for a trade into the Toronto Raptors' fifth spot to draft Lithuanian center Jonas Valanciunas, a move the Warriors wanted to make themselves
While Valanciunas is a good player, you can bet that the Warriors and Spurs are both incredibly grateful that they failed in their efforts. The Warriors wound up keeping their 11th overall pick and used it to draft two-time All-Star Klay Thompson, who just scored 60 points in 29 minutes.
The Spurs did even better, trading for the 15th draft pick, which they used to select former Finals MVP and back-to-back Defensive Player of the Year Kawhi Leonard.
Valanciunas is a very good player and may have the potential to be an All-Star someday. However, in all likelihood, both Leonard and Thompson will have superior careers. Hindsight is 20/20, huh?