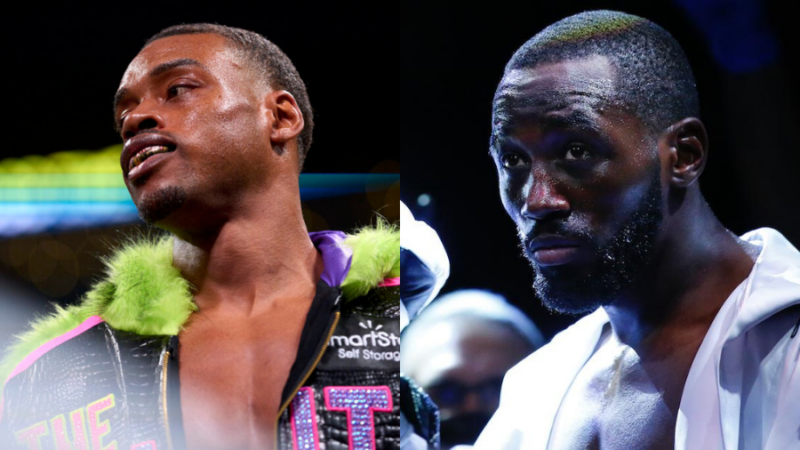 Less than six months ago, Errol Spence Jr. delivered an incredible performance at AT&T Stadium as he stopped Yordenis Ugas in the 10th round of their title unification bout. Moments after earning another piece of the welterweight title, the Texas native was quick to call out fellow welterweight titleholder Terrence Crawford.
"I'm going to take his belt," he told his fans in Arlington, Texas.
In the months that followed his emphatic victory, Crawford appeared to be excited about the opportunity of sharing the ring with Spence Jr. Having moved away from Bob Arum and Top Rank, it appeared that it was a foregone conclusion that the welterweight showdown would finally take place.
Not long ago, it appeared that Crawford and Spence Jr. would fight for the undisputed welterweight title in November. Then, more optimistic reports suggested that the fight could take place in October. More recently, reports have suggested that the fight is "really close" to being finalized; it's just a matter of when. Now, it appears that negotiations have stalled completely.
During a recent interview with Fight Hype, Showtime Sports President Stephen Espinoza said that negotiations for a fight between the two champions are a "little stuck."
"I don't think it's dead or close to dead. There are points when things are moving more quickly and then there are points when things are stuck at an impasse. We're a little bit stuck, but I don't think anyone's ready to throw in the towel," he said.
"Yeah, there's some slow going, but the discussions are still ongoing. People are still trying to make this work."
As the fall nears, pressure will continue to mount for these negotiations to move forward. Only time will tell if these two fighters are able to finally get in the ring.