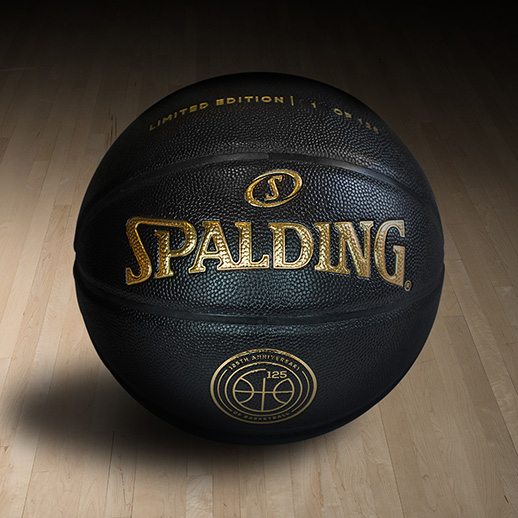 125 years ago, Canadian Doctor James Naismith started the game of basketball using a soccer ball. He nailed a beach basket on the wall of a school gymnasium in 1891. In 1894, Naismith contacted legendary sporting good manufacturer AG Spalding was contacted to develop the first basketball. It was relatively similar to the balls we use today featuring full-grain leather panels. Naismith liked that ball so much; he added to the original rules of the game: "The ball made by AG Spalding & Bros. shall be the official ball." No really he did, check it out.
Spalding is honoring the game of basketball on its 125th anniversary, and they're not holding back. The company released a new commercial starring Toronto Raptors star guard DeMar DeRozan, and they're also signing Los Angeles Clippers guard Chris Paul as an endorser.
Following from Darren Reiter of Forbes.
Part of the celebration causes Spalding to open up its wallet by adding a new endorser of the company. Los Angeles Clippers guard Chris Paul has been signed to Spalding and will be tasked with promoting Spalding alongside existing endorsers including Toronto Raptors guard DeMar DeRozan, and Portland Trailblazers guard Damian Lillard.

"One of the things that made the timing opportune is that when you think about Chris [Paul] as an athlete, he has had an incredible effect on the game on and off the [basketball] court," said Kenyatta Bynoe, VP of Global Brand Marketing and Partnerships at Spalding. "He can tell better than anyone what the game has meant to him and his family. The game has been an important part of his life since he was born."

Spalding's goal is to ignite a conversation in the social media space and encourage athletes, fans, coaches and anyone else who has enjoyed the game of basketball to honor the game and share their love for it. Spalding will tap into its partnerships, including being the official ball of the NBA, a position it has secured for thirty-three years, as well as relationships with the NCAA and AAU to promote the digital conversation.
Here's Paul making the announcement official.
Excited to team up with @Spalding to inspire the next generation of #TrueBelievers https://t.co/EyjBoClb7r

— Chris Paul (@CP3) December 15, 2016
In addition to Paul joining the Spalding team, the basketball makers also sent out 125 commemorative basketballs to some athletes and media personalities alike.
#TrueBelievers respect the roots of the game. We are proud to honor Basketball's 125th Anniversary w/ a limited edition commemorative ball. pic.twitter.com/9IS1tLc2Zf

— Spalding (@Spalding) December 19, 2016
Received a package this morning from @Spalding! This all black #125HoopYears limited edition anniversary basketball is so ??. #TrueBelievers pic.twitter.com/A6dV78gIyn

— Alexis Morgan (@alexiskmorgan) December 19, 2016
Shoutout to @Spalding for the limited edition basketball honoring 125 years of hoops. pic.twitter.com/WyLjOsajhf

— Taco Trey Kerby (@treykerby) December 19, 2016
Proud to add this Limited Edition 125th Anniversary basketball from @Spalding to my collection. #TrueBelievers #125HoopYears pic.twitter.com/7Xzw2HbUeZ

— Chris Paul (@CP3) December 19, 2016
Thank you my brotha! Keep killin em #midrange https://t.co/0PUSDWkfnA

— Kobe Bryant (@kobebryant) December 22, 2016
Happy Anniversary, Basketball! #125HoopYears pic.twitter.com/Se4BhBxfpo

— J.E. Skeets (@jeskeets) December 21, 2016
Thanks to @Spalding for this dope limited edition basketball #TrueBelievers #125hoopyears pic.twitter.com/uhykznF0BM

— Lang Whitaker (@langwhitaker) January 4, 2017