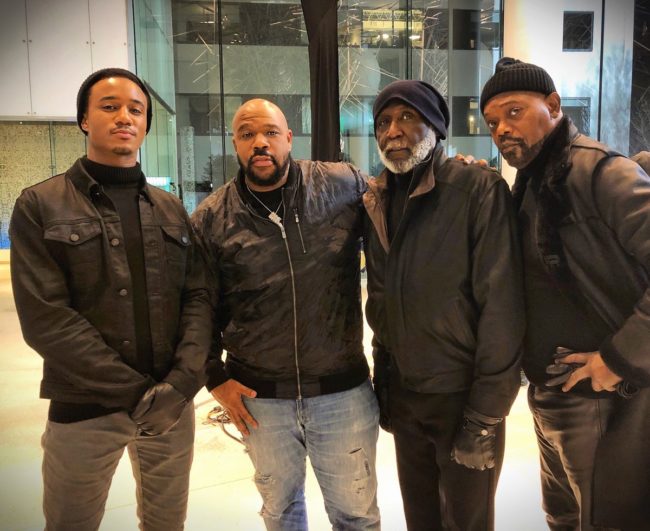 Last year, we covered that 'Shaft' would be getting a modern-day reboot that was set to focus on three generations of the Shaft family. Today, we get our first look at the three generations of Shaft actors together in one photo. The image courtesy of @IsaacHayes3 on Twitter, shows Richard Roundtree, Samuel L. Jackson,  Jessie T. Usher and Issac Hayes III.
There's no word on what exactly the films plot will entail, though the film's director Tim Story has been on record saying that his film will not be a straight-up action film. It remains unclear how much screen time all three generations of the character will share on screen together although we now know that they were at least all on set together at least once. I could easily see them focusing the bulk of this film on Samuel L. Jackson's iteration of Shaft seeing as he's the most reliable box office draw out of the group of actors. When the franchise was rebooted in 2000, Jackson's presence helped what could have been an average film at the box office gross over $107 million at the worldwide box office.
'Son of Shaft' is set to debut in theatres in June of 2019.