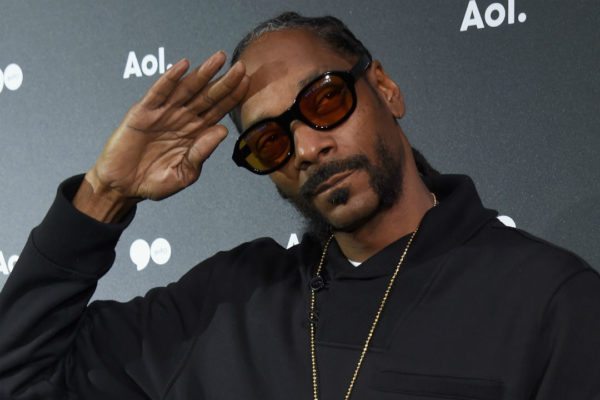 The University of Kansas Athletic Department has issued an apology following Snoop Dogg's performance at their "Late Night in the Phog" event on Friday.
"Late Night in the Phog" acts as the annual midnight madness event for the school's basketball team. This year, Snoop Dogg received six figure check to come in and entertain the university's undergraduate students. Complete with pole dancers, lights and a money gun, the California native delivered a thirty-five minute set.
Kansas brought Snoop Dogg to perform, decked him out in all adidas gear, had him bring out pole dancers in light of the Georgia Tech sanctions, and then had him shoot a money gun out into the crowd as the NCAA deals with the California bill.

I hope Kansas goes 40-0 this year. https://t.co/NfvR0PHzll

— Sam Vecenie (@Sam_Vecenie) October 5, 2019
Unfortunately, university officials were not too happy with the Grammy winner's performance. The university's athletic director, Jeff Long, felt that the performance was inappropriate. As a result, he issued an apology to the community.
Long stated, "We apologize to anyone who was offended by the Snoop Dogg performance at Late Night. We made it clear to the entertainers' managers that we expected a clean version of the show."
In defense of Kansas, Snoop Dogg just won a BET Award for GOSPEL. This was an honest mistake. They paid for Gospel Snoop but got Pimp Snoop. pic.twitter.com/pBNQzZePMV

— Roy Wood Jr- Ex Jedi (@roywoodjr) October 5, 2019
He added, "I take full responsibility for not thoroughly vetting all the details of the performance and offer my personal apology to those who were offended."
As expected, the world of college basketball and fans alike clowned the university. However, Snoop has yet to make a statement on the matter.
The University of Kansas Men's Basketball team will open their season November 5th at Madison Square Garden against the Duke Blue Devils. Meanwhile, the women's team will begin their season at home against Indiana State.