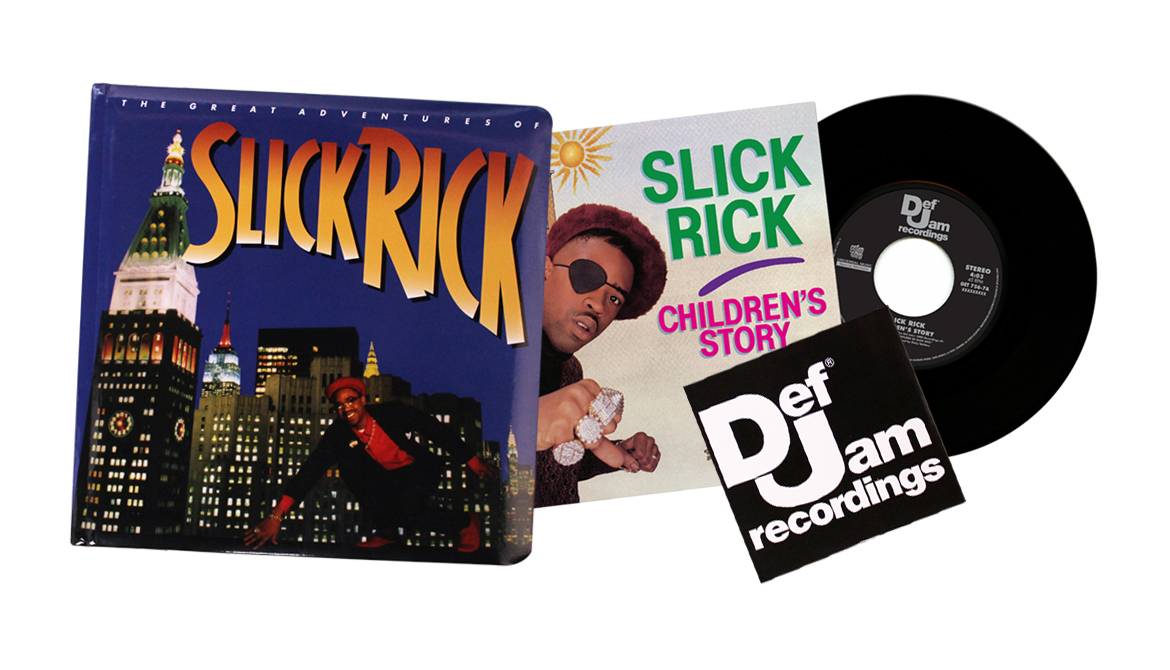 If you claim to be a Hip-Hop purist or fan of the culture in general, you have to do your homework. By that I mean you have to know who paved the way for the artist we listen to now. Back in 1988, Slick Rick released his debut album 'The Great Adventures of Slick Rick'.  That particular project housed the classic favorite, 'Children's Story'.
To celebrate and honor Slick Rick for this song, 'Children's Story' is being made into an 18-page colored children's book. This children's book will be available for purchase at select locations. The significance of the upcoming 'Children's Story' book is to celebrate his debut album being released in vinyl. This is taking place on April 22, 2017 for Record Store Day.
Record Store Day is a celebration of the culture and paying respects to independently own record stores. They press up and release special vinyls and as for Slick Rick, he's getting his own. But alongside the vinyl the children's book is being released. Rick's lyrics are being recreated to tell the story.
Check out the list of venues celebrating Record Store Day.