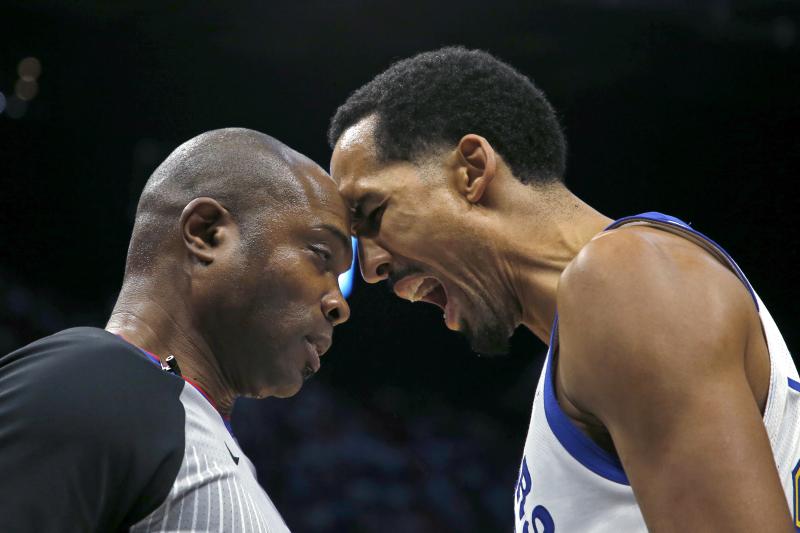 On Sunday night, Golden State Warriors guard Shaun Livingston and referee Courtney Kirkland got into it on the court.
Shaun Livingston has been ejected after making contact with an official while arguing a call pic.twitter.com/PtdovqSz6j

— Def Pen Hoops (@DefPenHoops) December 4, 2017
This was a strange altercation; it's not exactly a rare occurrence to see a player angry with an official, but it's not often that you see reciprocal fury from the ref.
The NBA suspended both Livingston and Kirkland without pay – Livingston for a game and Kirkland for a week – the league announced via press release:
NBA Official Courtney Kirkland has been removed from the league's officiating rotation for one week and Golden State Warriors guard Shaun Livingston has been suspended one game without pay for their roles in an on-court altercation, it was announced today by Kiki VanDeWeghe, Executive Vice President, Basketball Operations.
…
Kirkland's suspension will begin tonight and run through Sunday, Dec. 10. He will be eligible to return to game action on Monday, Dec. 11.
Livingston will serve his suspension tonight when the Warriors play the New Orleans Pelicans at Smoothie King Center.