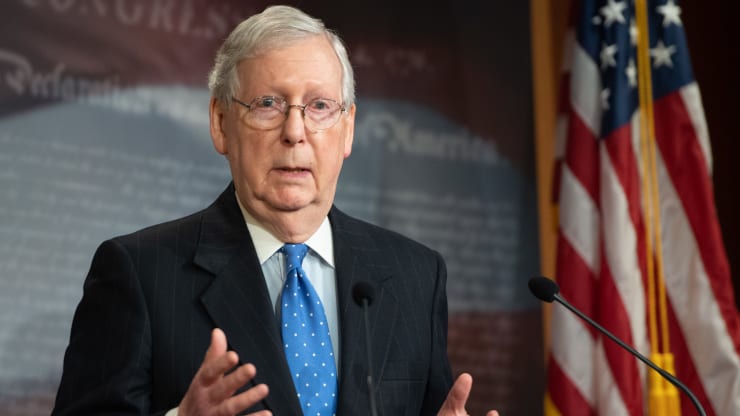 The U.S. Senate has suspended all legislative work until October 19, 2020, due to the recent swell of positive COVID-19 cases on Capitol Hill. In the last week, Sens. Mike Lee, Thom Tillis and Ron Johnson have all tested positive for the virus. Not to mention, President Donald Trump and First Lady Melania Trump have contracted coronavirus.
As a result of the stoppage, the coronavirus relief package that recently passed through the U.S. House of Representatives will remain in limbo for two weeks. However, the U.S. Senate will move forward with non-legislative work. Senate Majority Leader Mitch McConnell has confirmed that the U.S. Senate will still proceed with U.S. Supreme Court nominee Amy Coney Barrett's confirmation hearings.
"The Senate's floor schedule will not interrupt the thorough, fair and historically supported confirmation process previously laid out," McConnell stated.
"If it's not safe for the Senate to meet in session, it's not safe for the hearings to go forward," Senate Minority Leader Chuck Schumer responded to McConnell's plan to move forward with the hearings.
As of now, Amy Coney Barrett is expected to appear in Washington, D.C. for her confirmation hearings beginning October 12, 2020.